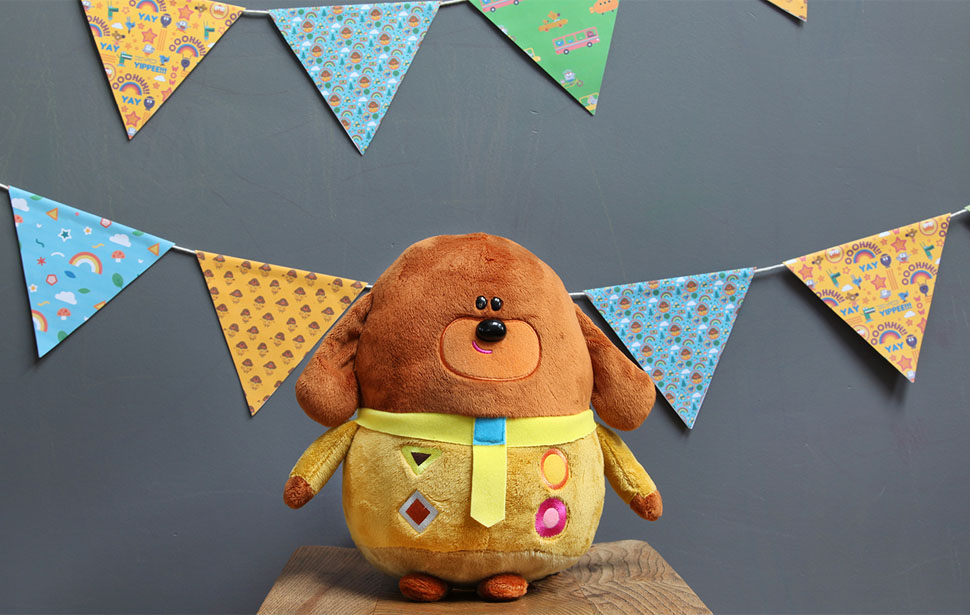 Isn't it time for a party squirrels?! Print out your own Hey Duggee bunting to brighten up your birthday bash!
YOU WILL NEED:
spool of ribbon or string
a pair of scissors
a glue stick or double sided sticky tape
Note: Make sure you have a grown up with you to help with scissors and small pieces
INSTRUCTIONS FOR BUNTING:
With your scissors cut out the diamond shaped bunting. When cut out fold each piece in half and use a glue stick to stick the two sides together. Leave a gap at the wider end of the bunting to thread your ribbon or string through.
Take your string or ribbon and thread the pieces of bunting through. When you have added all of the bunting pieces cut your ribbon/string and tie a knot. You're ready to decorate!