Fang-Tastic Halloween Snacks and Crafts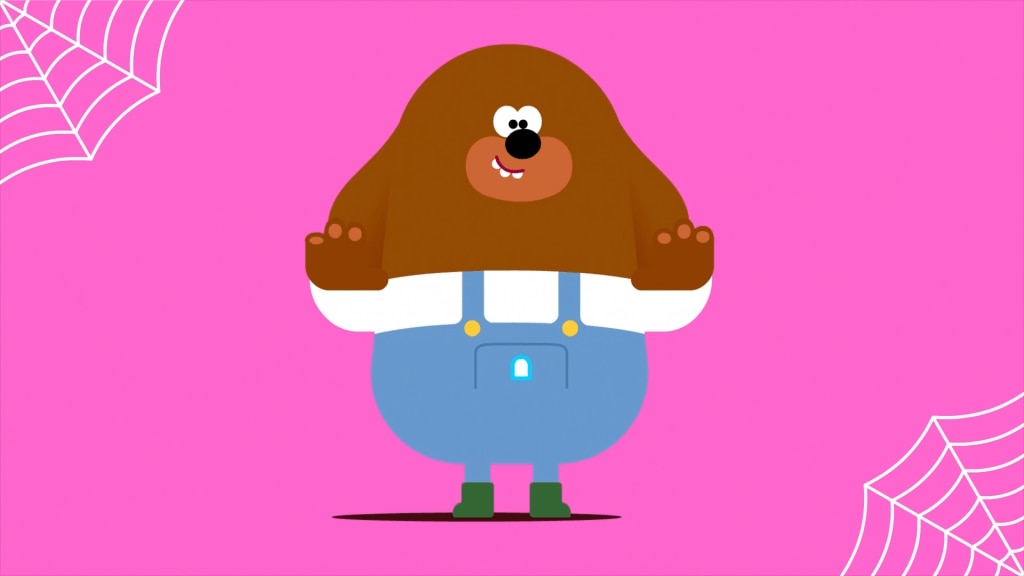 Eat, drink and be scary! Duggee's got all the spooky snacks, creepy crafts and devilish decorations you and your Squirrels need for a haunted Halloween. Get spooky season off to a smashing start with our free recipes and instructions below.
spooky snacks
Dip…if you dare!
With these chocolate dipped strawberries, turn ordinary strawbs into ghosts, pumpkins or even your favourite Squirrel. Amazing!
Get the recipe for these moreish strawberry snacks below.
Oooh Mummy!
These Spooky Stick Mummy sausage rolls are bound to cause some savoury thrills.
Find out what you need to make them below.
Freaky fruit
A colourful fruit platter featuring Ghost bananas, Green apple frogs, Sticky stick fruit kebabs and Duggee orange pumpkins is a really fun way to serve Squirrels a variety of tasty fruit.
Get the lowdown on how to create this freakishly fruity dish below.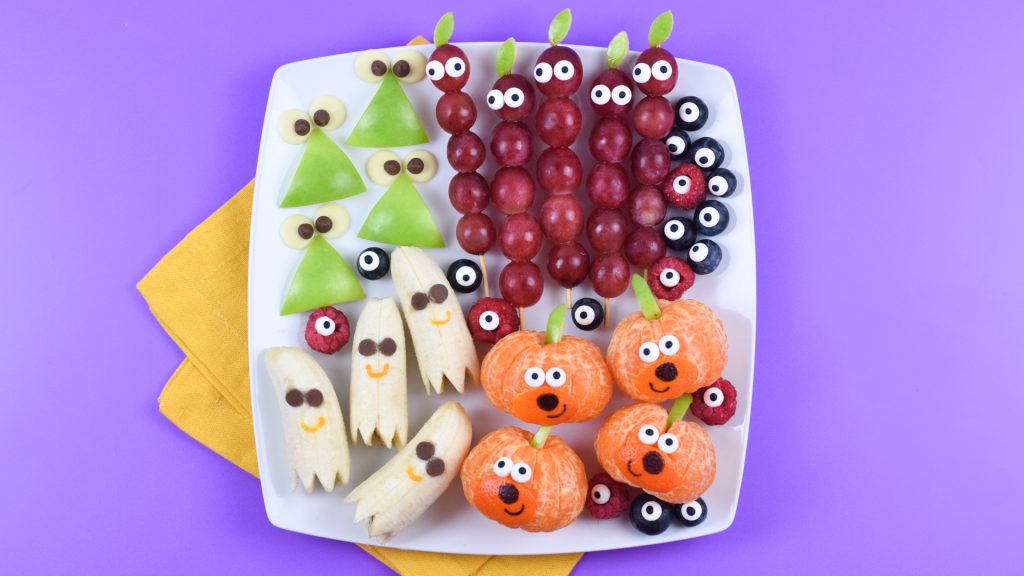 Fright bites
Serve up these creepy cookies and be the ghost with the most. Fa-boo-lous dahling!
Find out how to make these ghoulish biscuits below.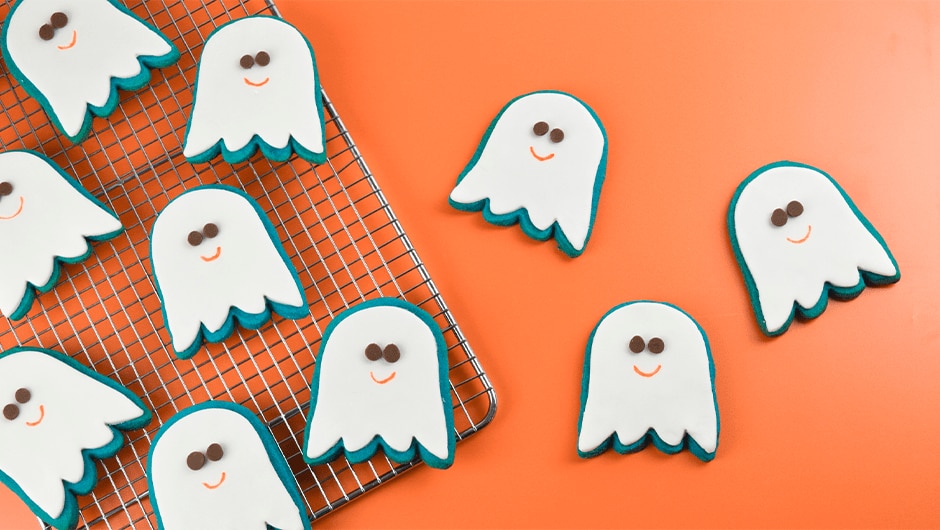 beastly bakes
Dare to scare with spider cupcakes!
There's no chance of these yummy chocolate button-topped cakes gathering cobwebs. Get the lowdown on how to make them below.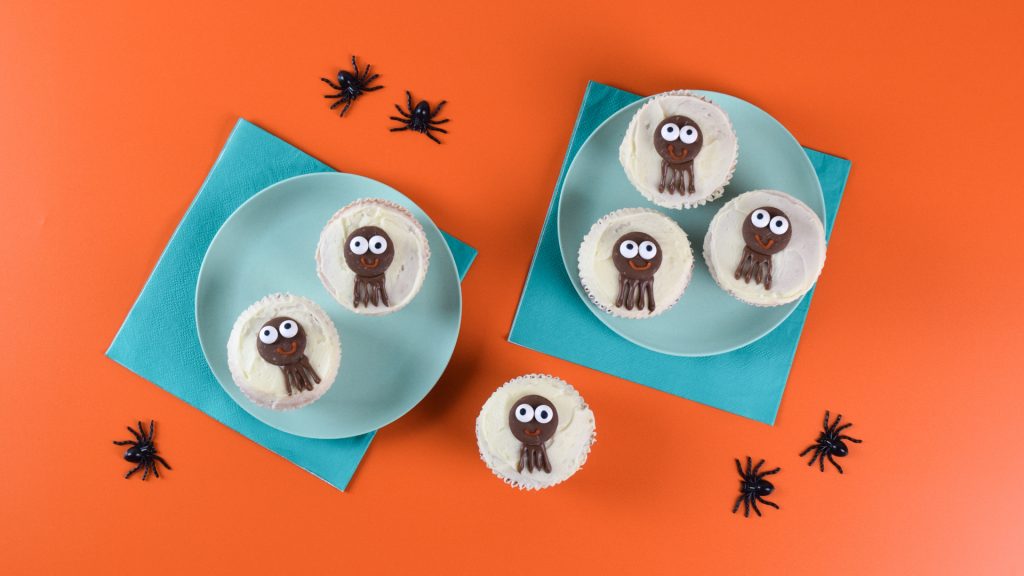 Creepy crafts
Give 'Em Pumpkin To Do!
These cute pom-pom pumpkins make the perfect Halloween decorations. Hang them in the window or pop them on a shelf. Awesome!
Find what you need and out how to make them below.
Bewitching bookmarks
Make these Halloween-themed bookmarks for spooky seasonal reading.
You'll need lolly sticks and coloured paper. Why not make all three designs? Download the instructions below.
Isn't it time for…Trick or treat?
All Squirrels need something to carry home their haunted haul of sugary sweets.
Discover how to make this Duggee-themed Halloween bucket below.