Spooky Duggee Halloween Bookmarks
Swap out your old bookmark for a special Duggee Halloween one. Sooo spooky!
Scroll down for the instructions on how to make one – or all three!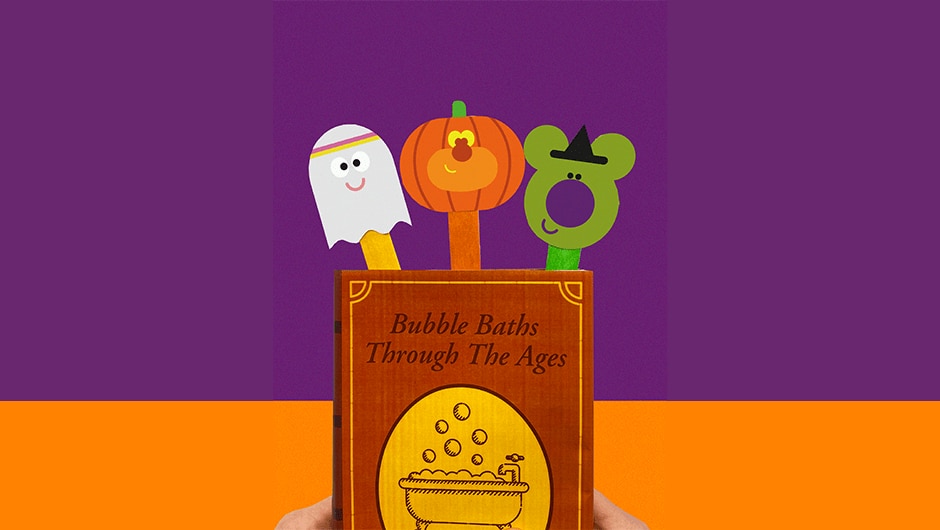 You will need:
Printed sheet with the character designs (download using the button below)
Sticky tape
Glue
Lollipop sticks
Scissors
A grown-up to help
How to make:
Download, print and cut out the designs.
Attach one side of the shape to a lollipop stick using sticky tape.
Glue the identical design to the back of the stick.
Tah-Dah! That's it, you've made your very own Halloween bookmark.
Tah-Dah! You've got your very own Halloween bookmark to read spooky stories!
Repeat the steps above to make the complete set of Hey Duggee bookmarks.