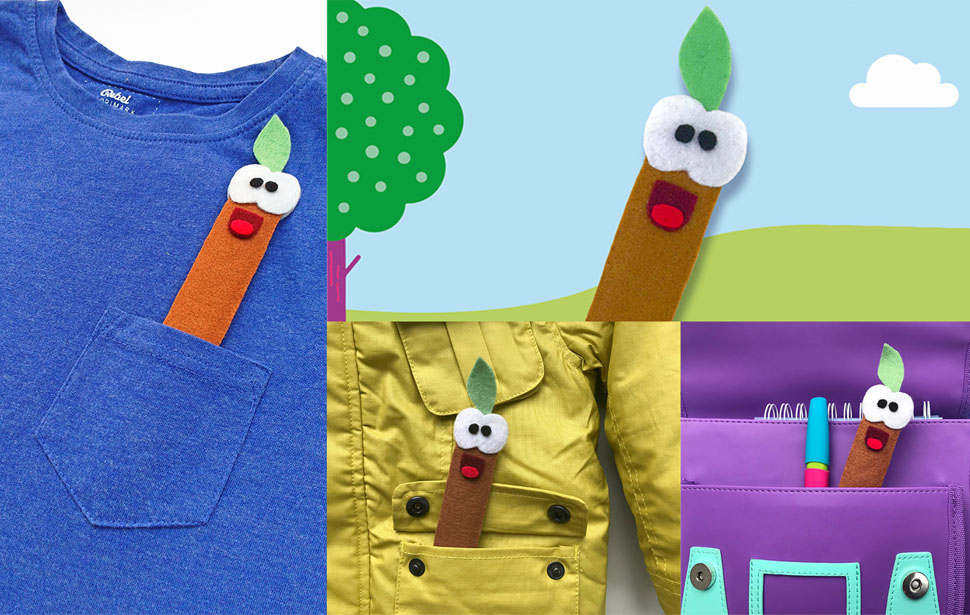 YOU WILL NEED:
paper
scissors
pen
felt (brown, white, green, black and red)
popsicle stick
quick drying fabric glue
Note: Make sure you have a grown up with you to help with scissors and small pieces
INSTRUCTIONS FOR TAG-ALONG STICK:
Print out the template provided and cut out all of Stick's details.
Place the template pieces on the corresponding felt colour, trace around with a pen and cut.
Glue the popsicle stick in between the two brown body pieces of felt to keep Stick nice and straight.
Next glue the eyes and green leaf to Stick.
Finally glue on the pieces for Stick's mouth.