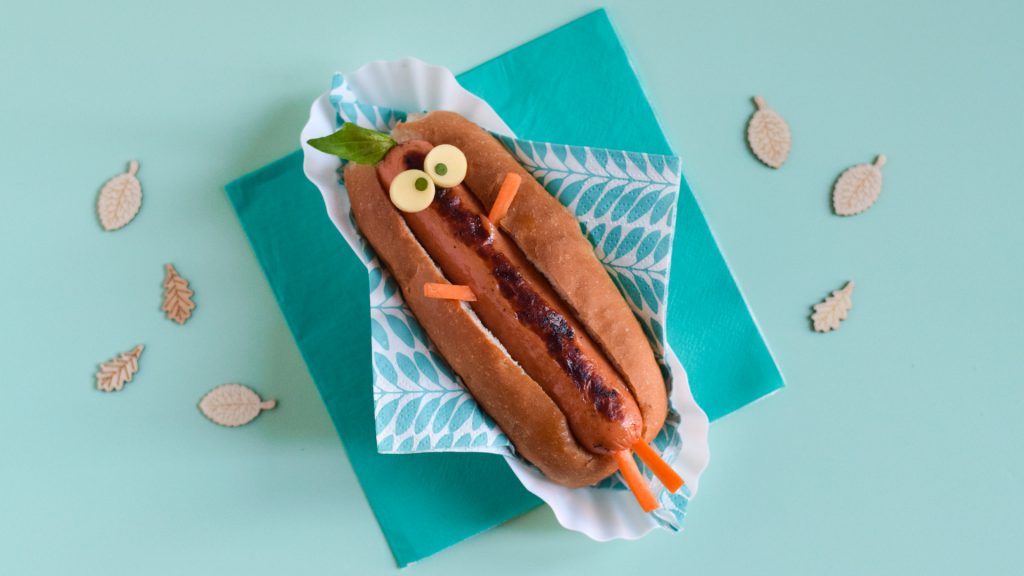 Ingredients (serves 1):  
1 good quality pork sausage 
1 finger bread roll 
½ small carrot 
1 slice gouda cheese 
2 basil leaves 
Method:
Cook the sausage according to pack instructions. 
Split the finger roll down the centre and add the cooked sausage. 
Peel the carrot and cut it into 4 match sticks for the legs and arms. Cut small slits in the sausage with the tip of a sharp knife and push carrot arms and legs into place. 
Using a mini cutter, cut 2 circles from the gouda cheese for the eyes. Cut two tiny circles from one of the basil leaves and add to the cheese for pupils. 
Cut a small slit in the top of the sausage and use the tip of the knife to push a small basil leaf into it. 
Add the cheese eyes and serve immediately.