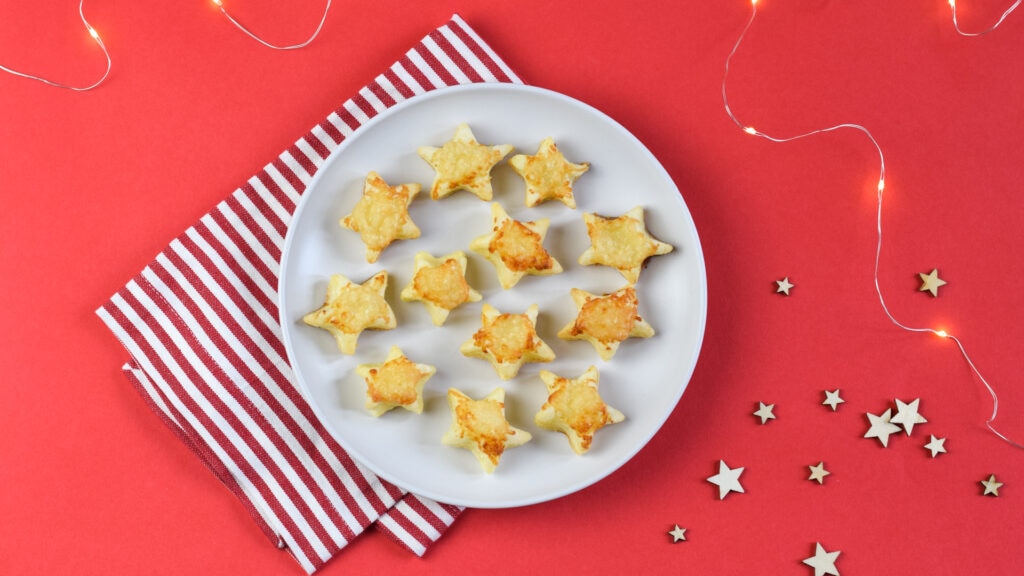 Ingredients (makes approx. 50 small cheese stars)
320g ready-made puff pastry sheet
2 tbsp milk
50g Parmigiano Reggiano cheese
Note: Make sure you have a grown up with you to help with cutting!
Method:
Preheat the oven to 200°C (Gas mark 6/390°F).
Line 2 baking trays with baking paper.
Unroll the puff pastry sheet and use a small star cutter to cut out as many star shapes as you can.
Place the pastry stars on the baking sheets, leaving space between the stars to allow for spreading.
Brush the pastry stars with the milk.
Finely grate the cheese. Heap a pinch of grated cheese in the centre of each pastry star.
Bake in the preheated oven for 10-12 minutes until the stars are puffed up and the cheese is golden.
Serve warm or cool on a baking rack. Once completely cold, store in an airtight container for up to 3 days.