Not only is this recipe delicious, it's fun too! Scroll down for all the details.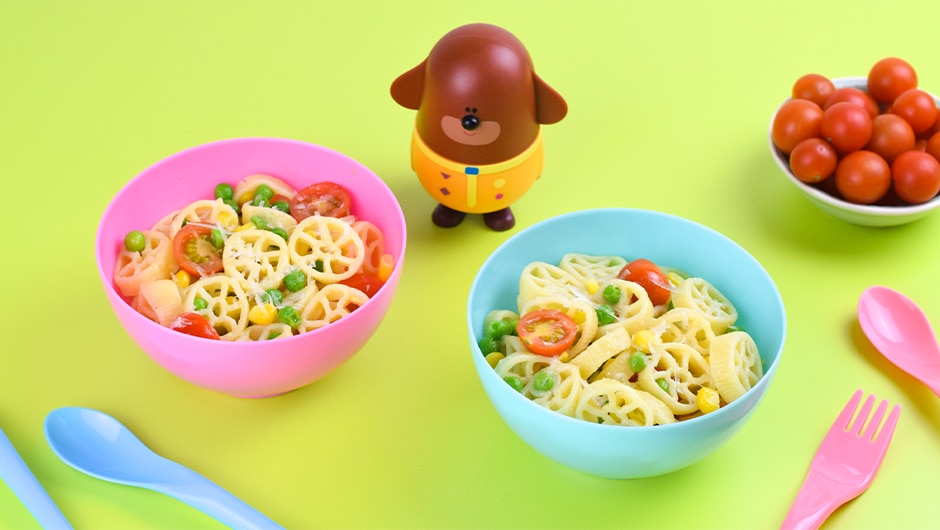 Ingredients
250g rotelle (wheel shaped) pasta
80g frozen peas
80g frozen sweetcorn
150g cherry tomatoes
2 Tbsp olive oil
25g parmesan cheese
Note: Make sure you have a grown up with you to help with boiling the water!
Method
Fill a saucepan with boiling water and add the pasta. Bring back to the boil then simmer for 8 minutes.
Add the peas and sweetcorn and simmer for a further 3-4 minutes until the pasta is cooked.
Meanwhile, slice the cherry tomatoes in half and finely grate the parmesan cheese.
Remove 2 tbsp of the pasta water then drain the rest.
Return the pasta and vegetables to the pan along with the reserved pasta water, 2 tbsp olive oil, cherry tomatoes and half of the grated cheese.
Toss together to combine then divide between bowls and sprinkle with the remaining cheese before serving.
Enjoy!