How to make campfire cones
An autumnal favourite full of fruity, chocolatey, marshmallowy goodness!
Scroll down for the full recipe details.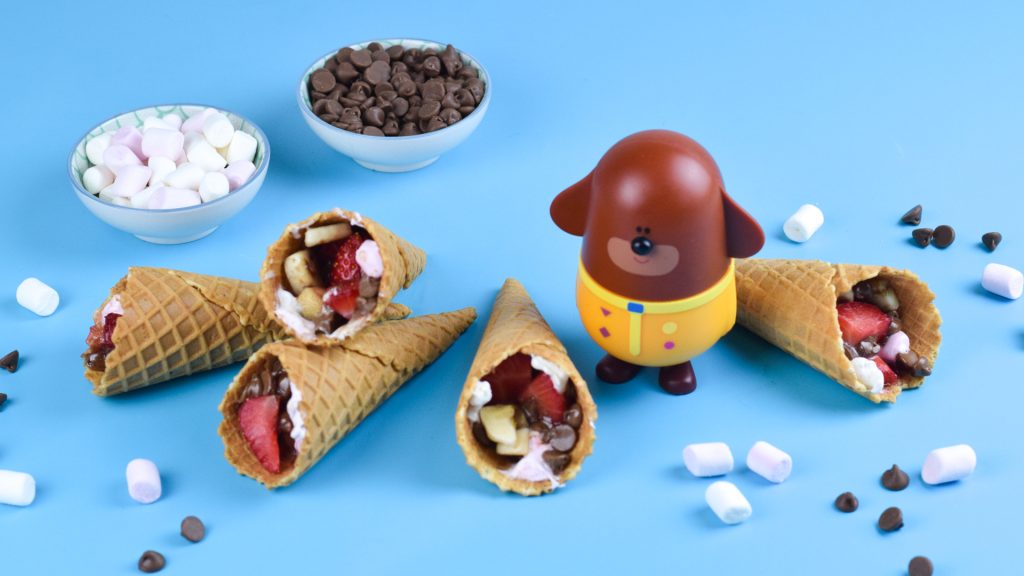 Ingredients (makes 2 cones):
2 strawberries
4 slices of banana
2 waffle cones
A small handful of chocolate chips
A small handful of mini marshmallows
Note: A grown up must supervise and help with baking and preparation
Method:
Prepare the fruit by hulling the strawberries and cutting them into small pieces. Cut the banana into small pieces.
Fill the waffle cones with a mixture of chocolate chips, fruit pieces, and mini marshmallows.
Wrap each cone in a small piece of tin foil.
Heat over a campfire for 3-5 minutes until the chocolate has melted and the marshmallows are gooey.
Carefully remove the tin foil from the cones and leave to cool for a minute or two before eating.
Alternate cooking directions:
Heat on a BBQ for 5-10 minutes.
Pop on a baking tray and cook in a preheated oven at 180°C (Gas mark 4/350°F) for 8-10 minutes.