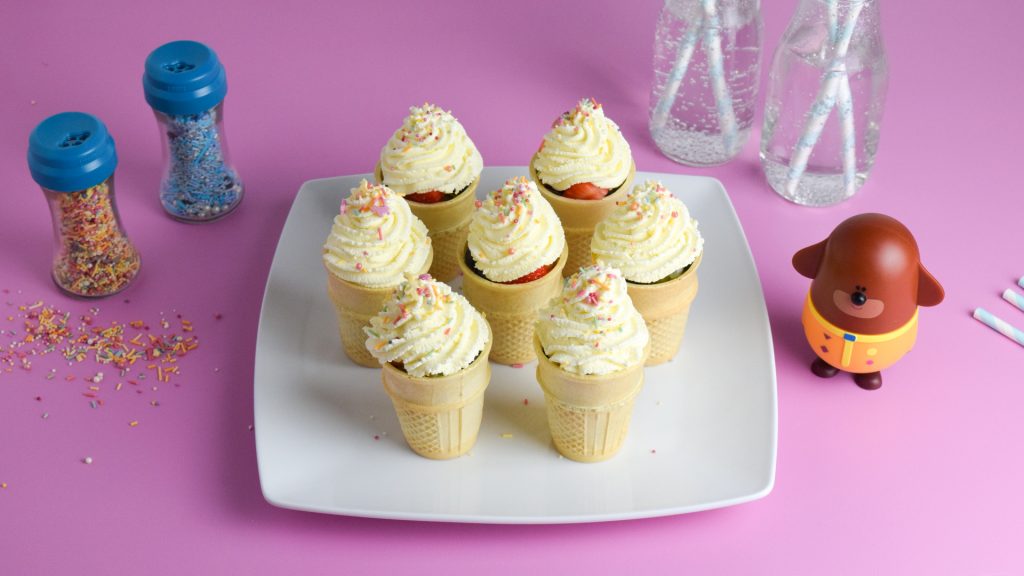 Ingredients (makes 8):
300ml fresh whipping cream
½ tsp vanilla extract
400g fresh fruit – we used strawberries, blueberries, grape halves and roughly chopped nectarine
8 ice cream cup cones
Sprinkles (optional)
Method:
Tip the whipping cream into a bowl, add the vanilla extract then whisk until thick and fluffy.
Carefully spoon the whipped cream into a piping bag with a large star nozzle.
Wash and prepare the fruit.
Divide the fruit between the ice cream cones.
Pipe a generous swirl of whipped cream onto the top of each cone, so that it resembles an ice cream.
Scatter over optional sprinkles, if wanted.
Serve immediately.
Share all your Duggee makes and bakes with us using the hashtag #DuggeeDishes!