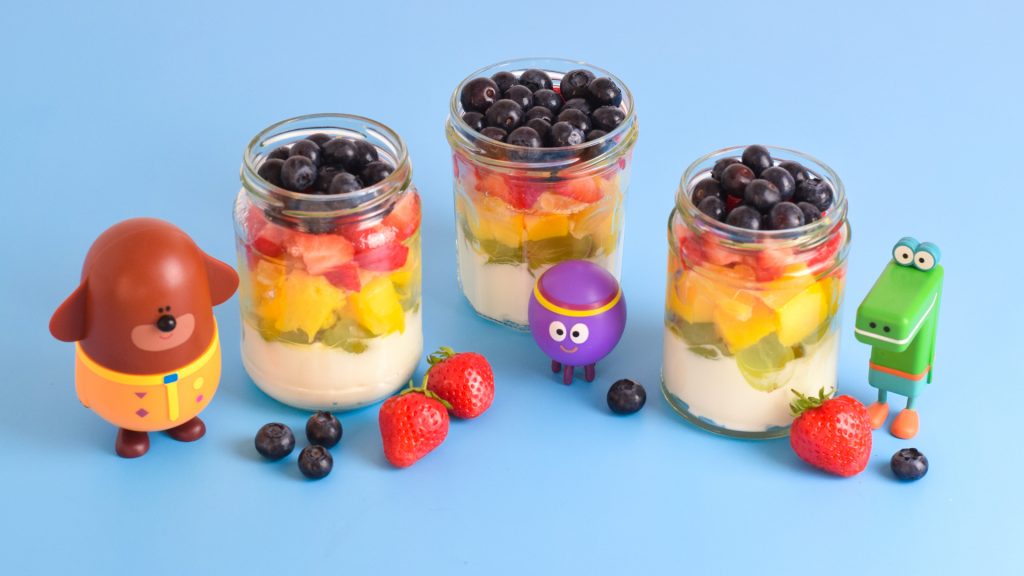 Ingredients:
150g Green grapes
1 Fresh mango
1 Large orange
8 Medium sized strawberries
100g Fresh blueberries
350g Greek yogurt
Honey or maple syrup to taste (optional)
Note: Grown ups needed for help and supervision. Be careful with small pieces!
Method:
Prepare the fruit – wash and halve the green grapes lengthways, peel, stone and roughly chop mango, peel and roughly chop the orange flesh, wash, hull and roughly chop the strawberries, wash the blueberries.
Divide the yogurt between 4 jars.
Carefully divide the fruit between the 4 jars, layering in rainbow order – the order we used was green grapes, mango, orange, strawberries and blueberries.
Drizzle a little honey or maple syrup (if wanted) over the fruit in each jar and serve immediately.