7 Eco-Friendly Crafts to Try
7 Eco-friendly crafts to try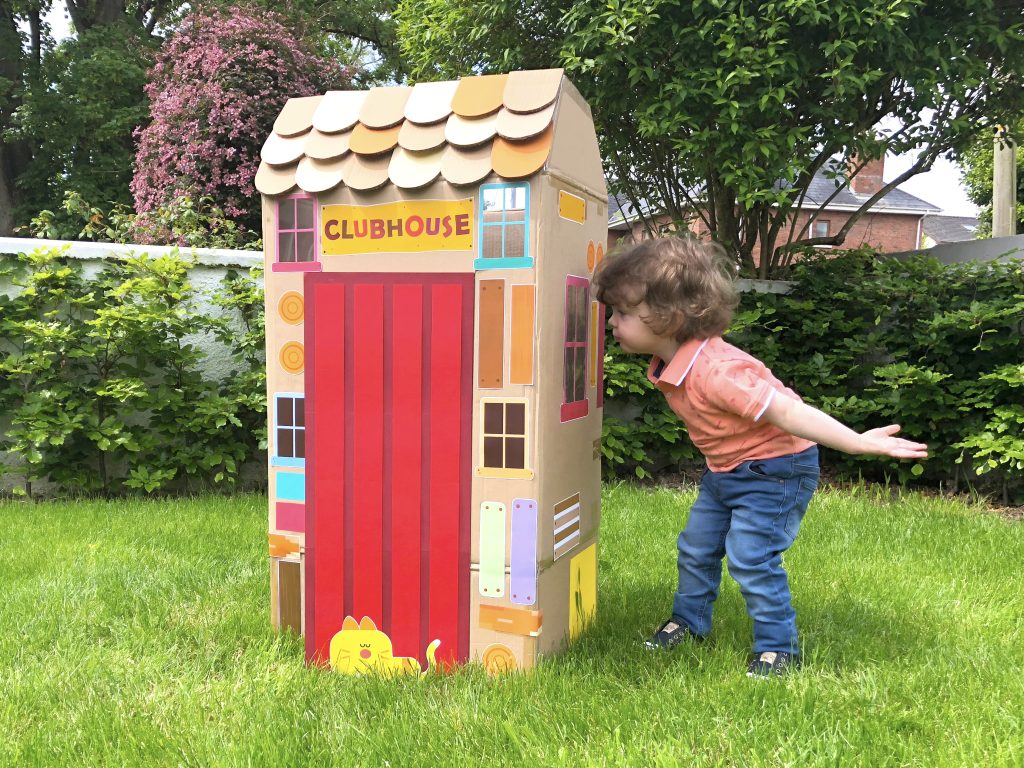 Looking for eco-friendly ways to keep your little Squirrels entertained? We've got you covered with plenty of crafts and activities, from Buggee hotels to a cardboard box clubhouse. A-Woof!
1. Make a buggee hotel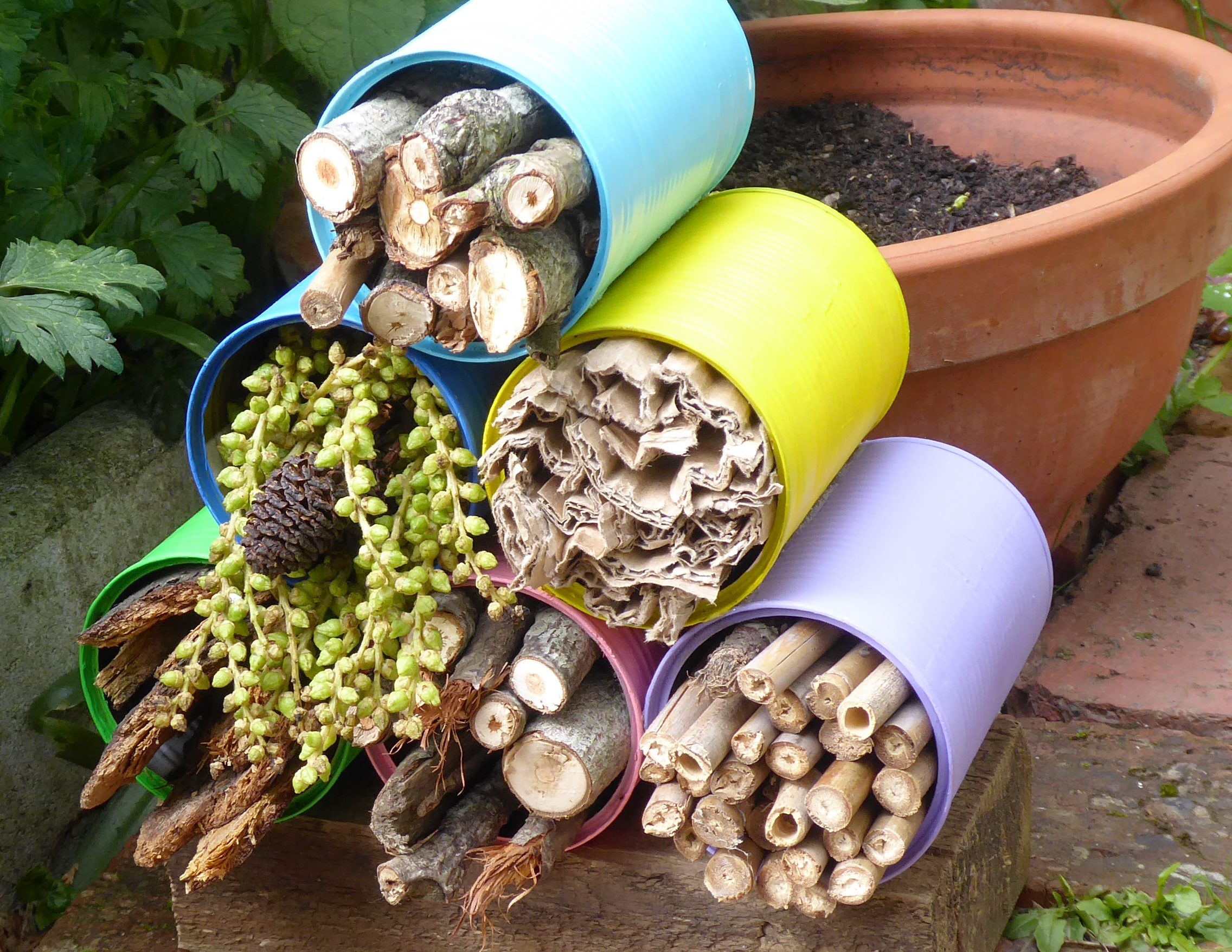 Turn your old tin cans into a 5-star hotel for all sorts of critters. Your Squirrels will love collecting sticks, twigs and bark from outside and it's a great way to use up bits and bobs from around the house, too!
2. Write A seed paper card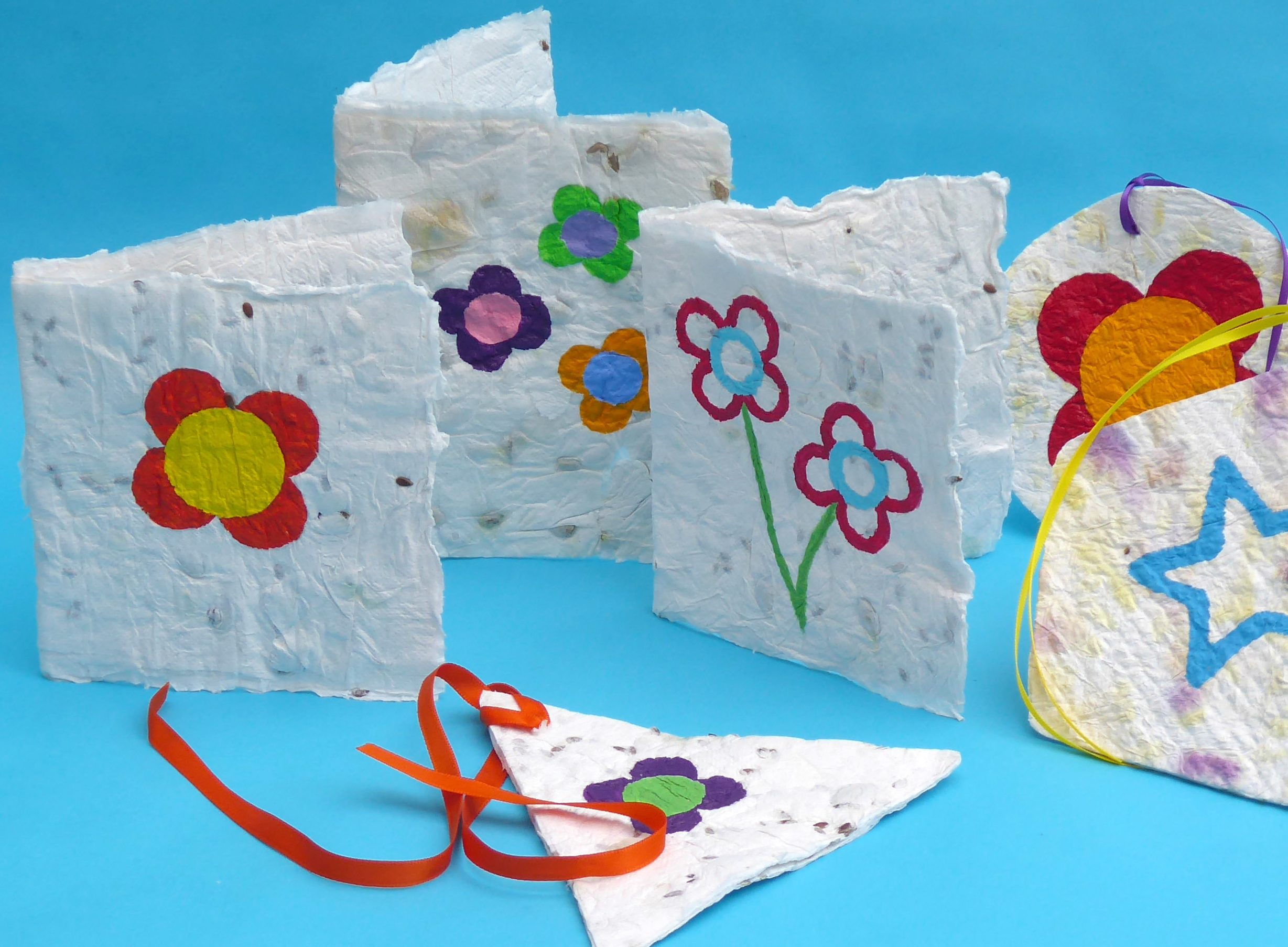 Give cards and present tags a green makeover with this fun seed paper craft. With kitchen roll, seeds and a rolling pin, you can give the gift of flowers as well as a work of art! It makes a great homemade alternative to shop-bought cards.
3. Paint a duggee rock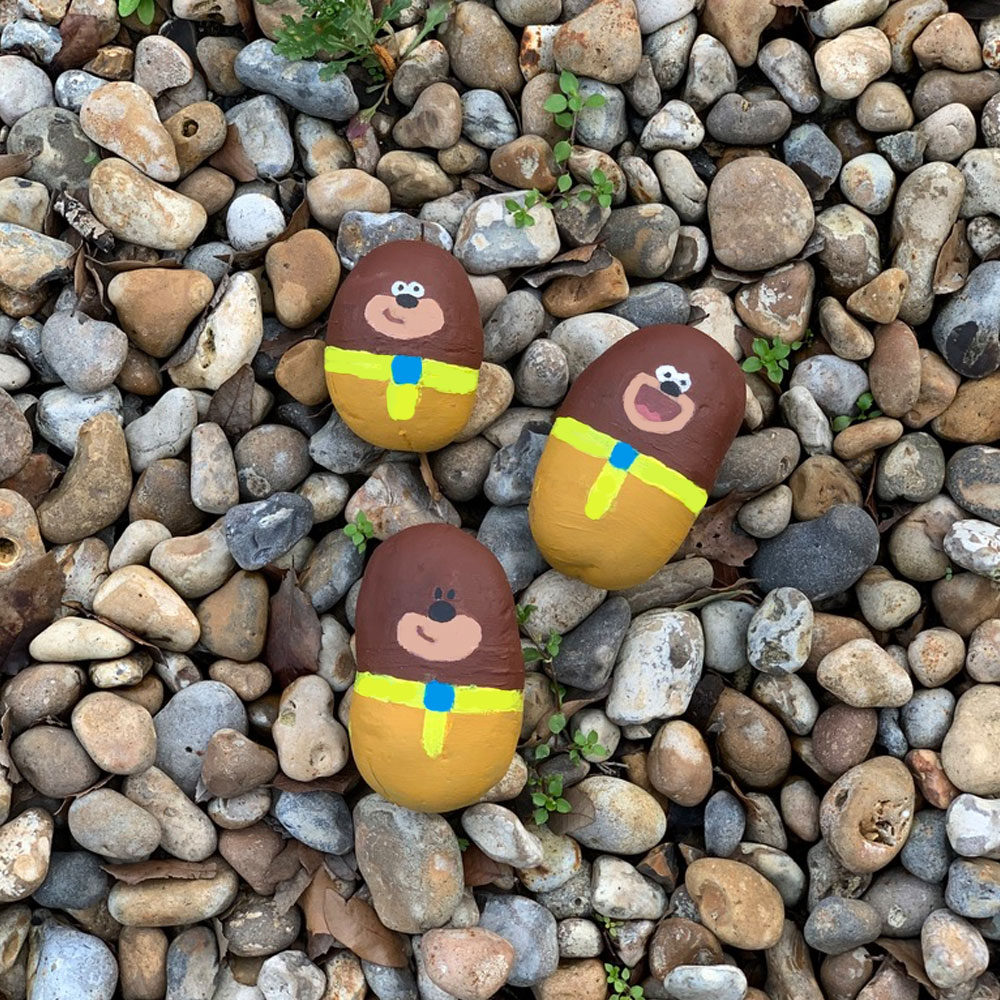 All you need is a rock and some paints for your Squirrels to create their very own masterpiece. We've given you a step-by-step guide on how to create a Duggee-themed rock, but there's no limit to their artistic creations!
4. Create bird watching binoculars
Everyone knows that birdwatchers need a great pair of binoculars. Give toilet roll tubes a new life and turn them into an essential for any nature-filled day out.
5. Make a roly-themed bird feeder
Got a big plastic bottle lying around? Don't throw it away – turn it into a Roly-themed bird feeder! Your Squirrels can watch their feathered friends peck away with their brand-new binoculars, too.
6. Turn packaging into a paper plane
Recycle your Hey Duggee figurine packaging and turn it into this incredible aeroplane to help Duggee to have some adventures. Our easy template will have Duggee exploring in no time!
7. Craft your own clubhouse
Cardboard boxes have never looked so good. For a clubhouse to rival Duggee's, you can repurpose any large boxes and turn them into the hideout of dreams with our step-by-step instructions.