Earn your workout badges!
Get ready to earn your Workout Badges with Hey Duggee and Joe Wicks! Download the Workout Badge checklist, colouring sheet and boardgame. Plus, we have three tasty and healthy recipes for you to make.
Workout Badge Checklist
Keep track of all your workouts with this handy wall chart!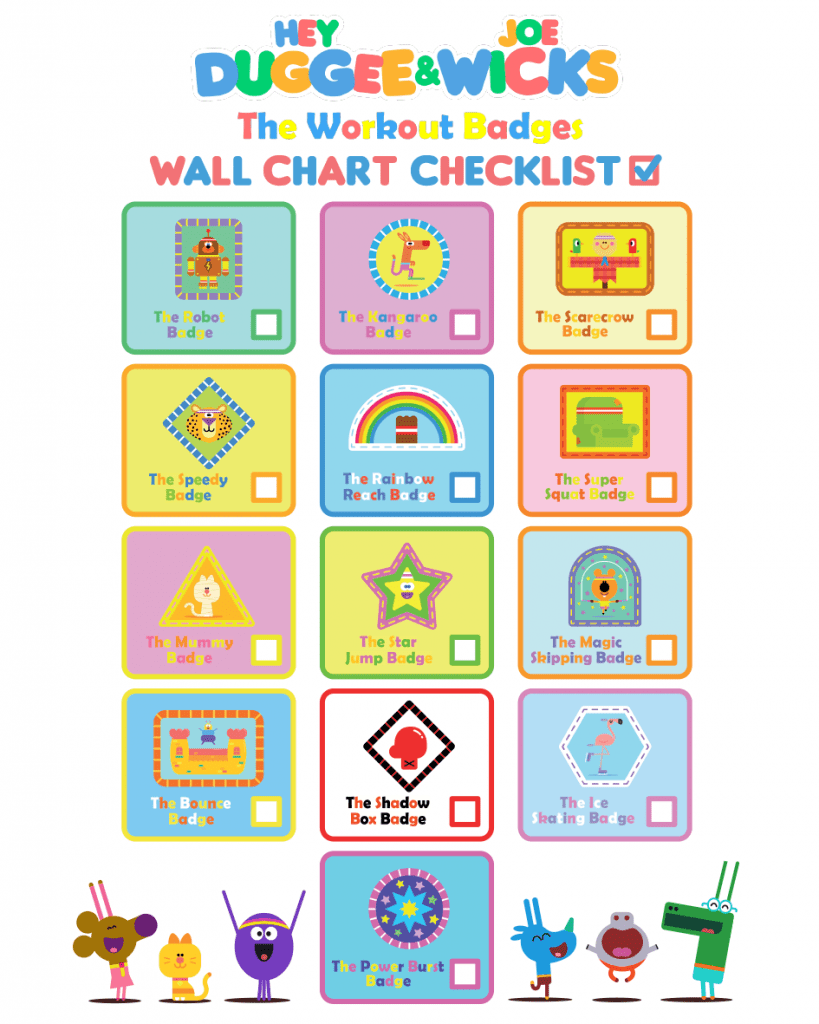 Workout Badges Colouring Sheet
Download and colour in this fun Workout Badge colouring sheet and celebrate all of your hard work.
Workout Badges Board Game
Count how many moves you can do in 10 seconds with this family-friendly board game!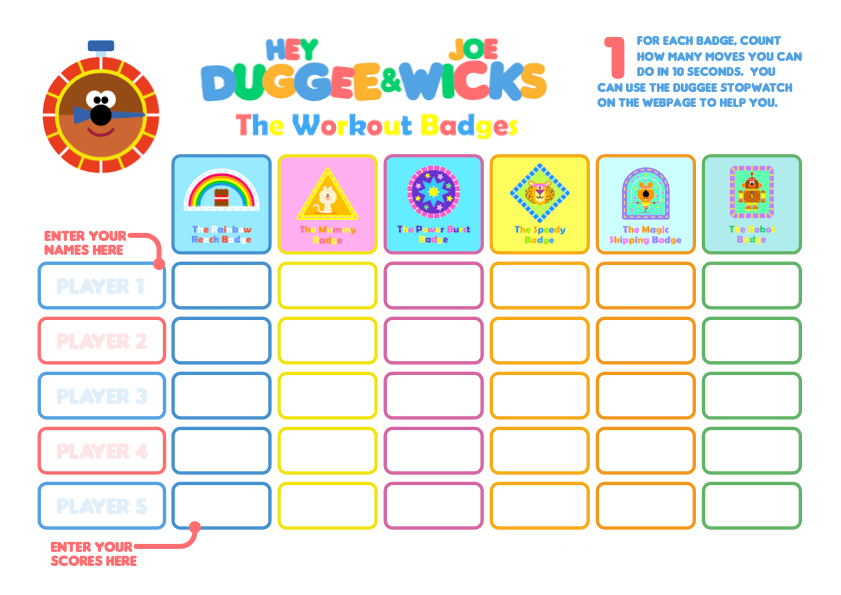 Norrie Porridge Bites
Rest and recharge with these delicious Norrie porridge bites.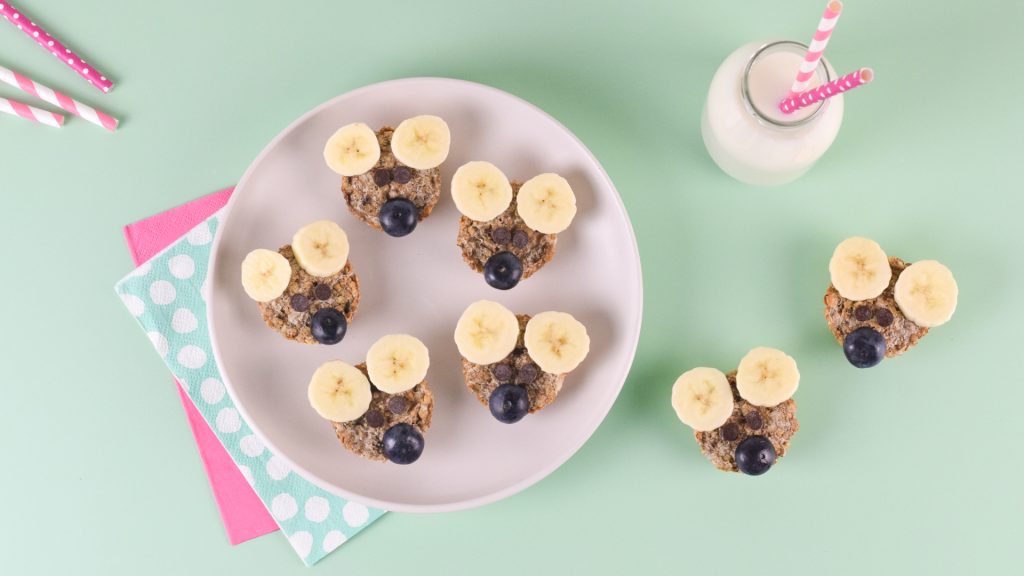 Bouncy Jelly Pots
Get your five-a-day with these fruity bouncy jelly pots.
Rainbow Ice Lollies
Cool down after all those workouts with a yummy rainbow ice lolly.
Catch all the full Workouts over on the YouTube Kids app and watch clips on the Hey Duggee YouTube channel!