The Workout Badges Board Game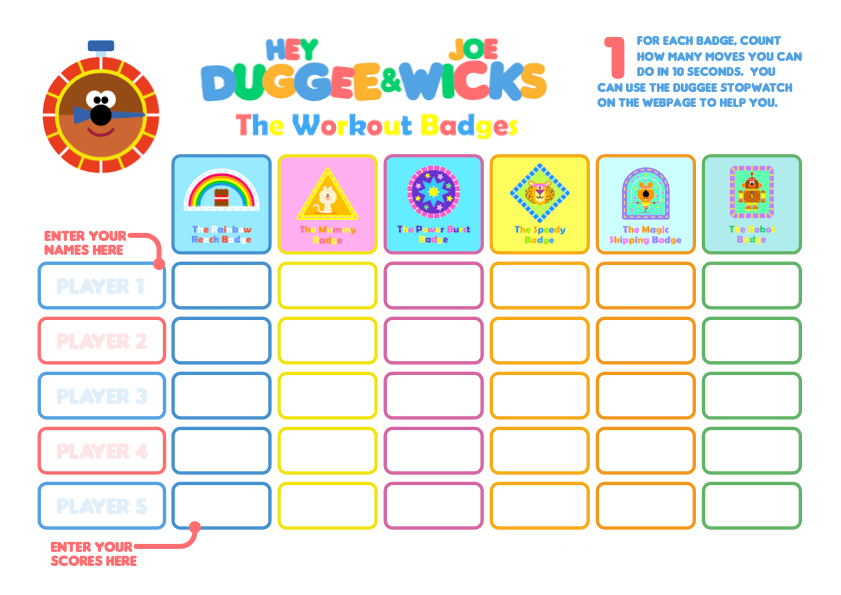 How to play:
Download the game and get a pen. 
To start, each player writes their name in the box down the left-hand side. 
Take it in turns to see how many of the moves you can do in 10 seconds.  If you can't remember the moves, watch them again!
To count to 10 you can use Duggee's special stopwatch below.
Write how many times you did the moves in the box.
There are lots of workouts to do.  Keep going. No matter how many you do, you'll always feel great after you get moving.  A-WOOF!