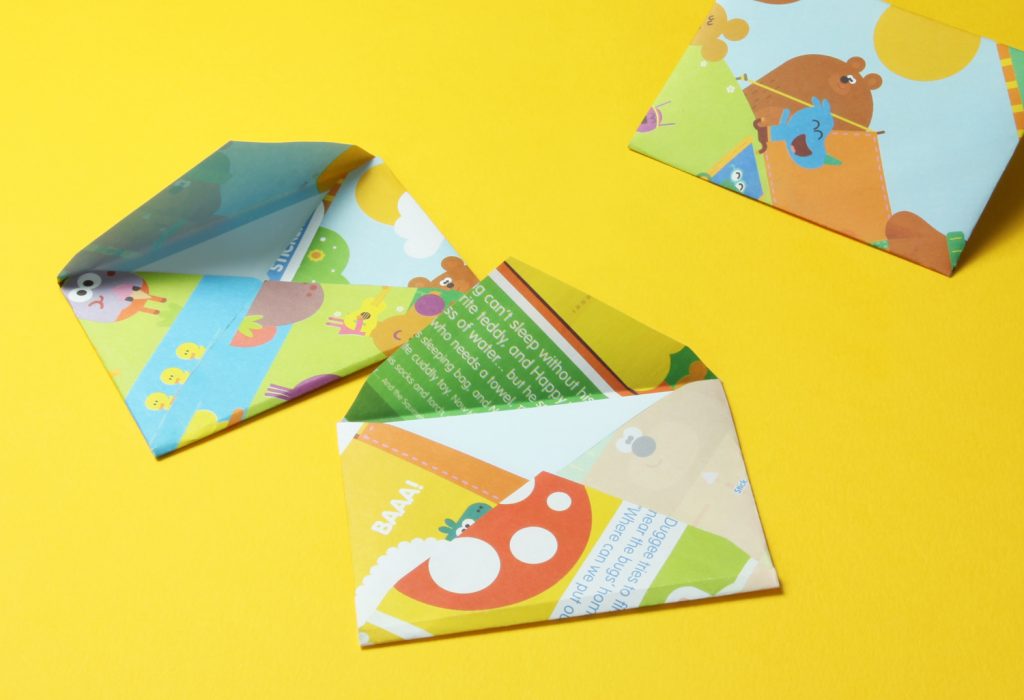 Make your very own homemade envelopes out of your old hey duggee magazines!
All you need is:
Tape
Glue
Old Hey Duggee magazines
Scissors (always make sure an adult is with you when using scissors!)
Stickers!
Download the template and carefully cut it out. Glue the template onto a page from your magazine and cut around it.
Fold along the lines and use some tape to secure the bottom and sides together.
Make sure you put your letter in the envelope and seal it with one of your favourite stickers! A-WOOF! 🐾