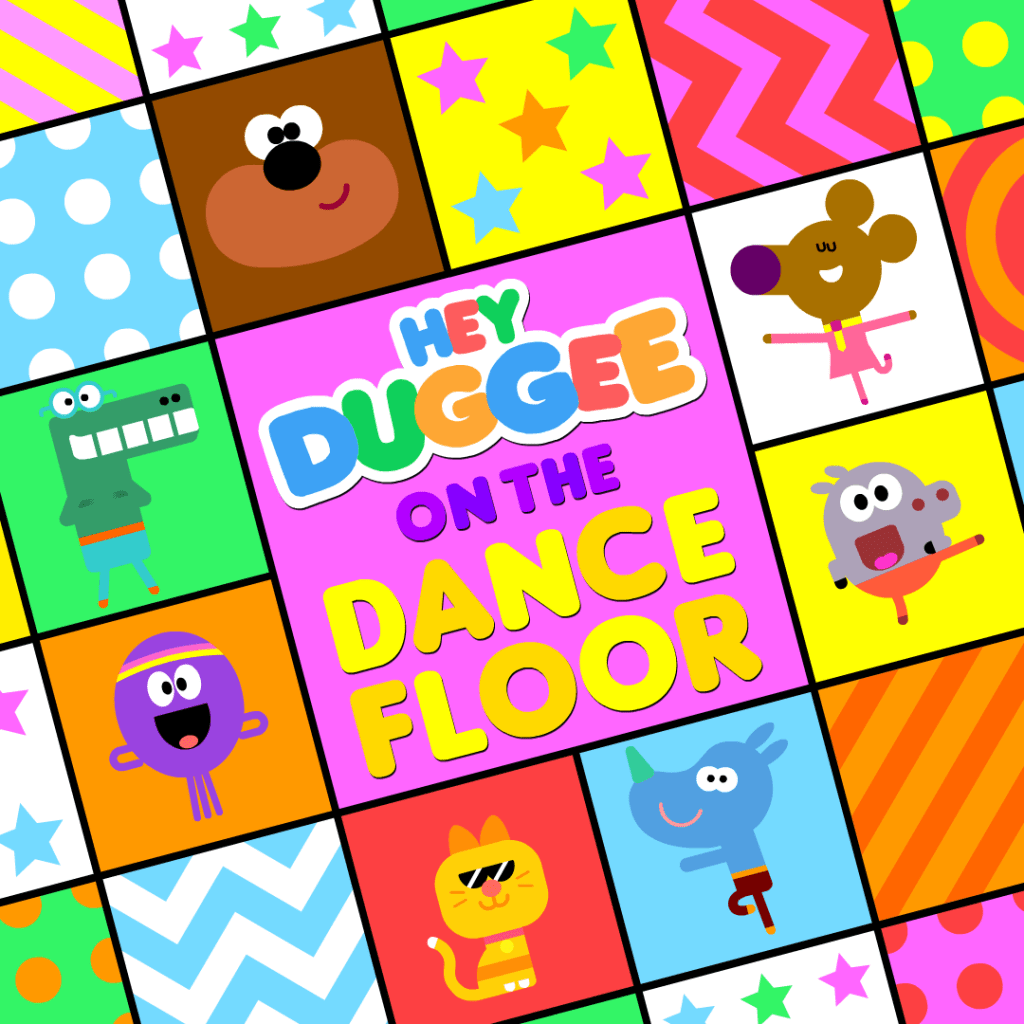 Duggee On The Dancefloor, the greatly anticipated album from Duggee and his friends, brings together 25 amazing and boogie-worthy new songs. The rabbits' retro leading track, 'Feelings Song', celebrates the joy of expressing feelings, inspiring cool inward reflection man, while tunes like 'Camping', 'Making Music' and 'Superheroes' indulge in adventure and play.
Get ready for a whirlwind of sounds and genres, as the album features exciting electro (Shapes), groovy disco (Duggee On The Dancefloor), hip-hop (Mealtime) and even country (Harvest)! The album blends together a fusion of music goodness for your Squirrel to sing and dance along to.
Get the invites to your dance parties ready because the album releases on 6th October!
Make your living room the dance floor of dreams by adding some Duggee and Squirrel balloons, hanging your own Duggee bunting and bringing the best beats with Duggee hand drums. Let's party!
Available to stream digitally.
Dancefloor Playlist

1. Shapes
2. Being Kind
3. Duggee on the Dancefloor
4. Numbers
5. Superheroes
6. Mealtime
7. Camping
8. Badges
9. Big & Small
10. Breakfast
11. Transport
12. Making Music
13. Chores
14. Building Song
15. Harvest
16. Football Song
17. Getting Ready
18 .Seasons
19. Earth Song
20. Summer Holidays
21. Colours
22. Feelings Song
23. Animals
24. First Day
25. Meditate
Get the dance party started!
Feelings Song
Building Song
Being Kind