Hey Duggee Space gift guide
Kit your little space enthusiasts out with everything they need to launch their very own imaginative adventures in space!
Hey Duggee Space Rocket – RRP £44.99
Blast off on an outer space adventure with Duggee and the squirrels in this amazing 2 in 1 transforming rocket toy.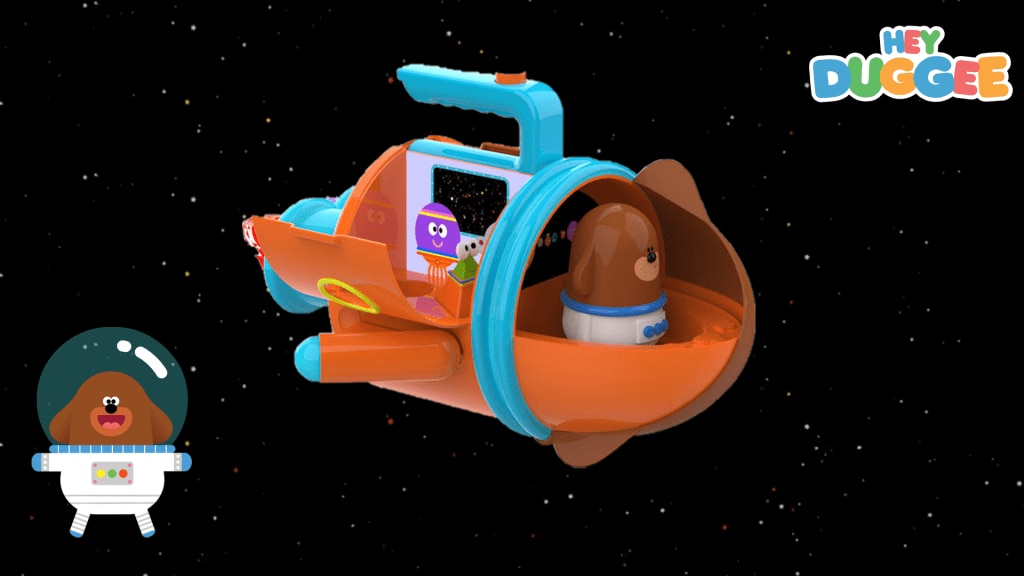 Hey Duggee Space Badge Book – RRP £6.99
Learn about the wonders of the solar system and planets with Duggee and the Squirrels.
Hey Duggee Space Beanie Hat – RRP £7
Give them some head space in this jaunty bobble hat beanie.
Hey Duggee Black Space Pyjamas – RRP £11
Little ones can dream of becoming an astronaut and floating among the stars in these cosy cotton PJs.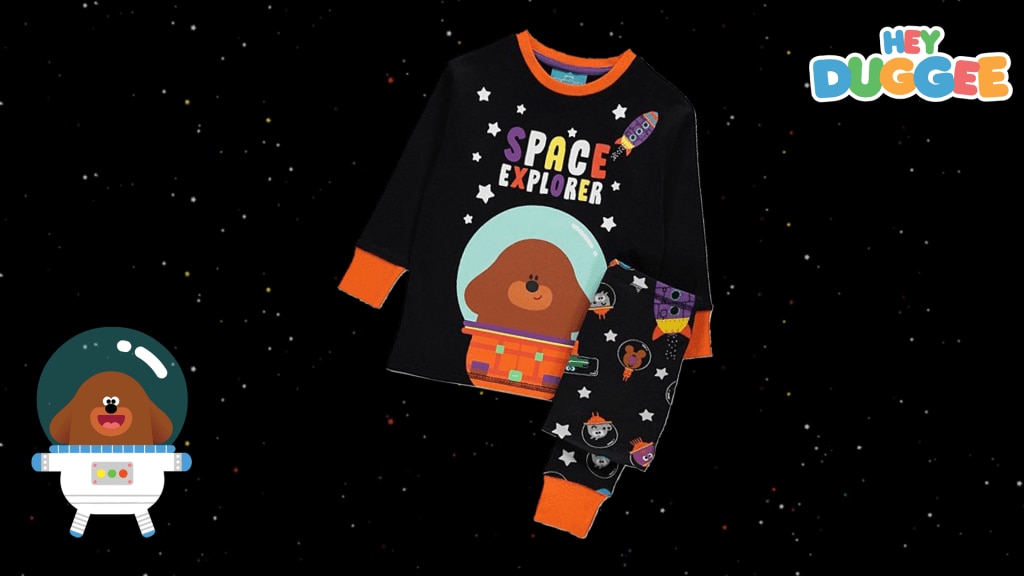 Hey Duggee Blue Space Pyjamas – RRP £12
Or nod off to sleep and dream of intergalactic travel in these blue and silver comfy pyjamas.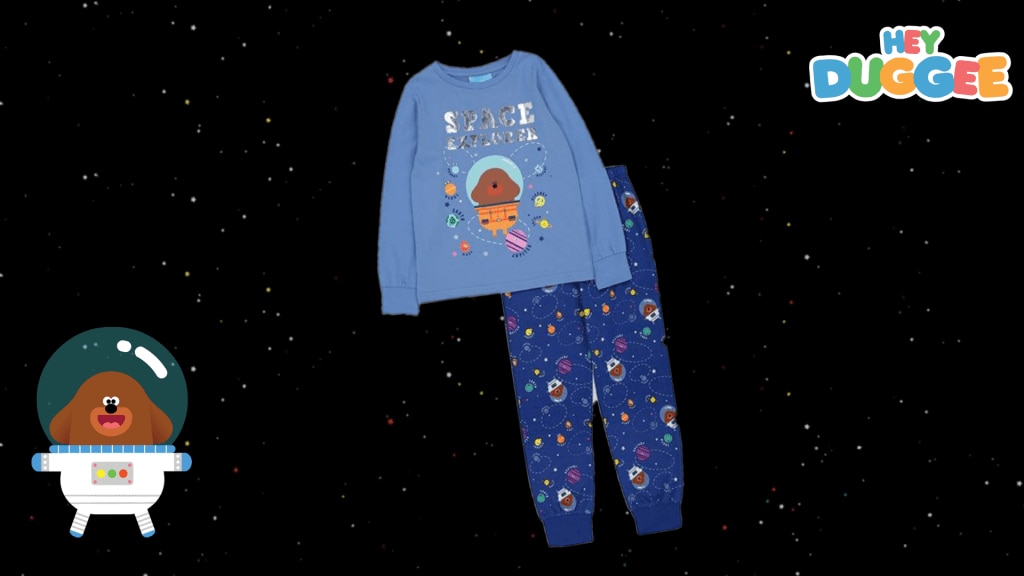 Hey Duggee – The Exploring App – £2.99
Squirrels can set off on super space adventures by downloading this cool exploring app.
Hey Duggee Space Song
Travel with Duggee to the asteroid belt and beyond listening to this mellow dance-trance number. Amazing!