Hey Duggee – The Exploring App
Time to go exploring, Squirrels!
Set off on an adventure with Duggee and the Squirrels to earn six brand new badges.
Available from:
Play 6 fun-packed exploring games:
Fly a rocket ship through space and learn about the planets
Put together a full-size train set and drive the train back to the Clubhouse
Help design a bigger, better treehouse for the Squirrels
Pick up your binoculars and try to spot some of Duggee's favourite birds
Dig up fossils and meet the Squirrels' very own dinosaurs
Set up your tent and help the Squirrels get to sleep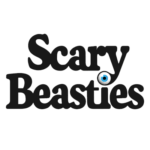 So what are you waiting for? Let's go exploring!