Get Baking with Mr and Mr Crab!
Duggee has four crab-solutely amazing recipes that will have squirrels jumping for joy! Don't be shellfish – there's plenty to go around so grab your aprons and whip up these yummy treats that are guaranteed to make John and Nigel blush with pride.
The Cutest Crab Macarons
Being crabs of refined taste, Mr and Mr Crab love a spot of afternoon tea. How very civilized.
John and Nigel would be tickled pink by these marvellous macarons dressed up as them. Such quality work!
Find out how to make these sweet treats below!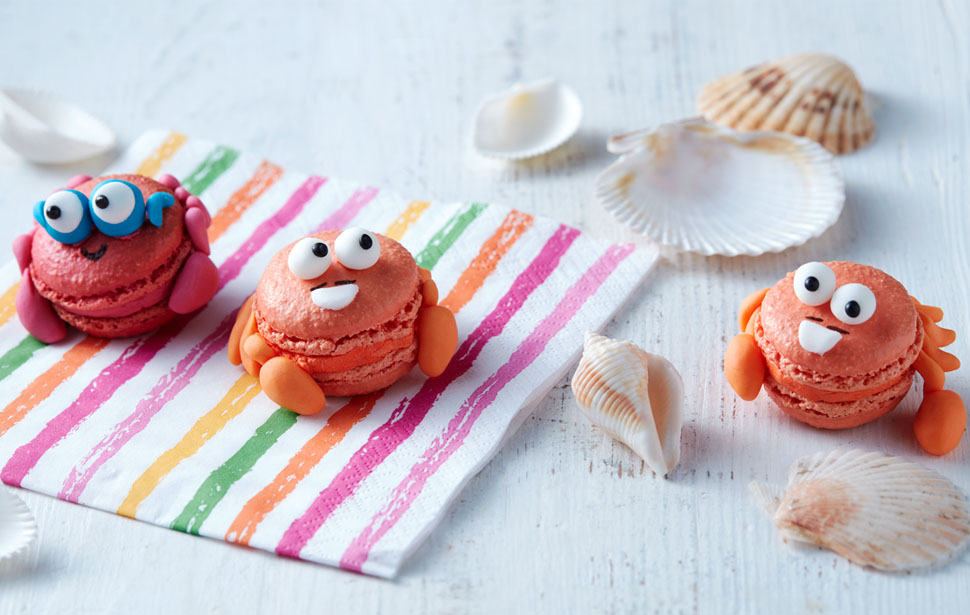 Build a Sandcastle cake, Nigel!
Feeling adventurous? This show-stopping Sandcastle bake will make the perfect centrepiece for any party. It's even been landscaped!
Little hands will love getting involved in creating the sandcastle decorations.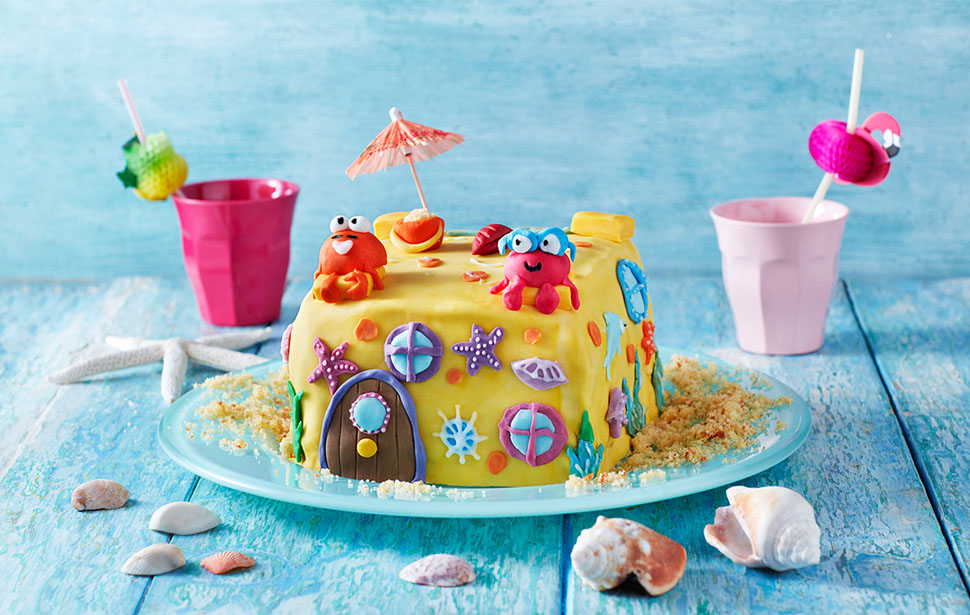 yummy beach yoghurt bowls
Oh, let's go to the beach, John…and make it snappy! These tasty yoghurt bowls are guaranteed to bring little crabs out of their shells and make a healthy snack any time of the day.
Find out how to make them below!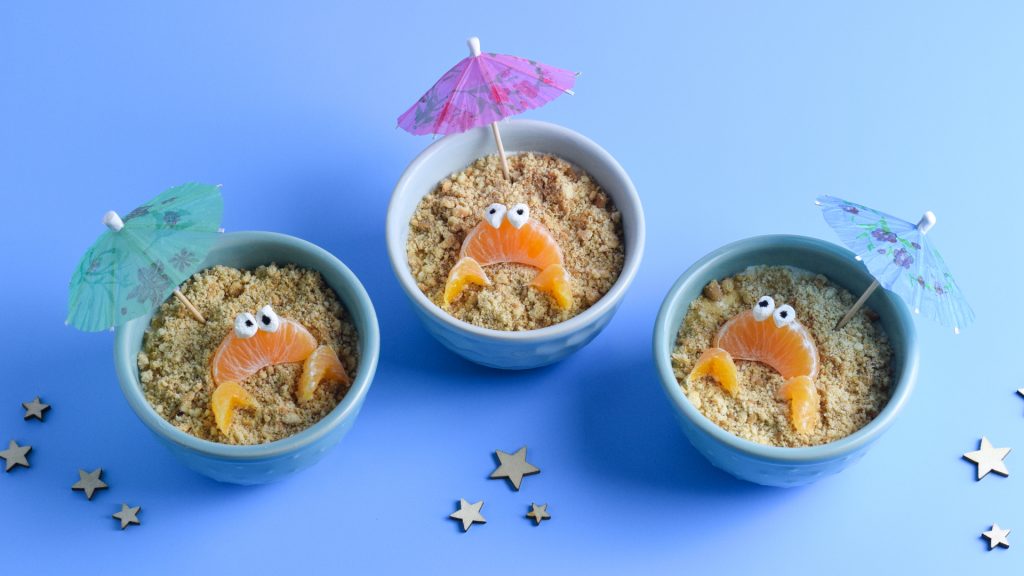 beachy biscuits
Mr and Mr Crab love a day beside the sea! Make these tasty Mr Crab biscuits and decorate your shells together. You could even give them to someone very special in a beach gift box. 100% John and Nigel approved!
Download the recipe and the gift box template below.
Well done! You've earned your Mr and Mr Crab Recipe Badge!