The Balloon Badge Activity Sheet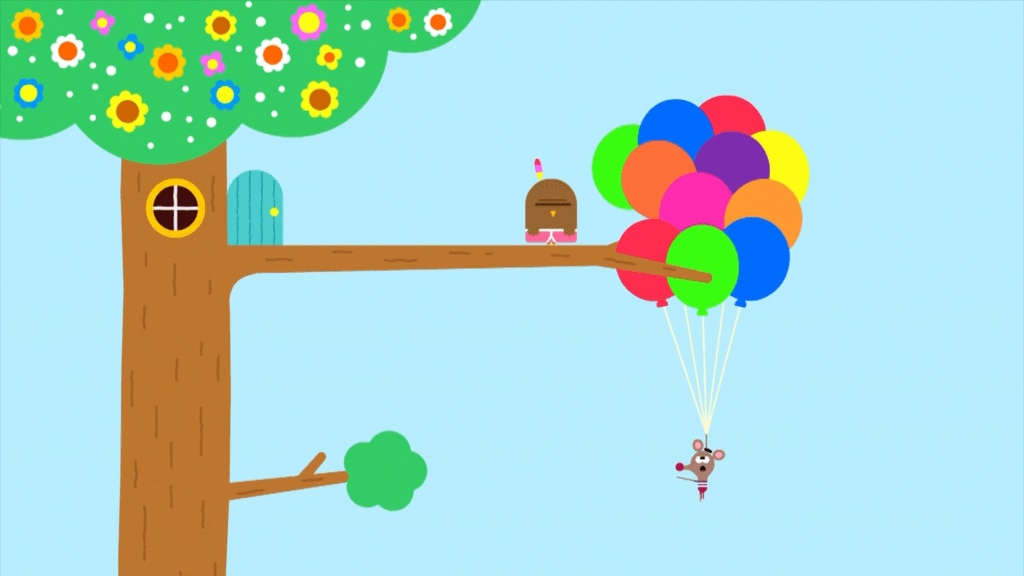 Get Your Balloon BADGE!
Duggee is really good at blowing up balloons…and he's passed his skills onto the Squirrels who all got their Balloon Badges on Tino the artistic mouse's birthday! Even though artists like Tino don't like birthdays or balloons, floating through the sky among those birds with amazing plumage gives one (well, Tino) an original perspective and is great inspiration for future masterpieces!
Get your own Balloon Badge by completing this activity sheet…and then print up our colouring sheet. Don't forget to show us how you get on!
Download the Balloon Badge Activity Sheet
Get our Balloon Badge Colouring Sheet
Bonus points go to any Squirrels who can answer the following question:
Where did Tino the artistic mouse train, and for how long?
Struggling to find the answer? Find it by watching The Balloon Badge here!