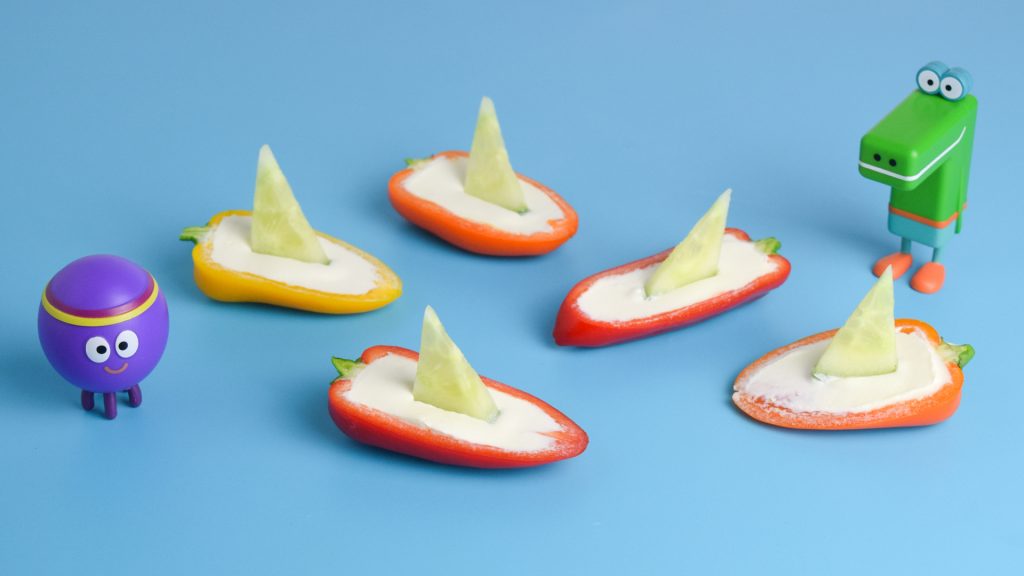 Ingredients (makes 8):
4 mini peppers
100g cream cheese
4 slices cucumber
Note: Make sure you have a grown up with you to help with cutting!
Method:
Slice a pepper in half lengthways. Cut out and discard the inner parts and seeds, leaving the rest of the pepper halves intact.
Scoop some cream cheese into each of the pepper halves, then smooth over the top with the back of a knife.
Wash the cucumber, then cut into slices and slice them into triangles
Press a triangle of cucumber into the cheese in each pepper half to form the sails.
Repeat with the remaining peppers.
Arrange on a plate and serve immediately.
Share all your Duggee makes and bakes with us using the hashtag #DuggeeDishes!