Make Your Own Crochet Autumn Duggee!
Duggee character crochet is finally here! Start with Duggee and his adorable autumn accessories. The big question is… who is coming next? Download and print the instruction sheet to make him ready for a cosy Duggee hug.
Note: This activity is for grown-ups!
Pattern by Cornish Selkie
Materials:
3.5 or 4mm Crochet hook
Scissors
Darning needle
Toy stuffing
5mm safety eyes (x2)
Yarn:
Any DK Cotton in
A – Dark brown (head/body) x2 balls
B – Light brown (mouth) x1 ball
C – Lemon yellow (tie) x1 ball
D – Warm yellow (shirt) x1 ball
E – Sand (trousers) x1 ball
F – Navy (top of scarf) x1 ball
G – Black (nose) x1 ball
H – A long strand of dark red yarn (for mouth detail)
Terminology (UK Terms):
slst: slip stitch
ch: chain
dc: double crochet
MR: Magic ring
inc: increase
dec: decrease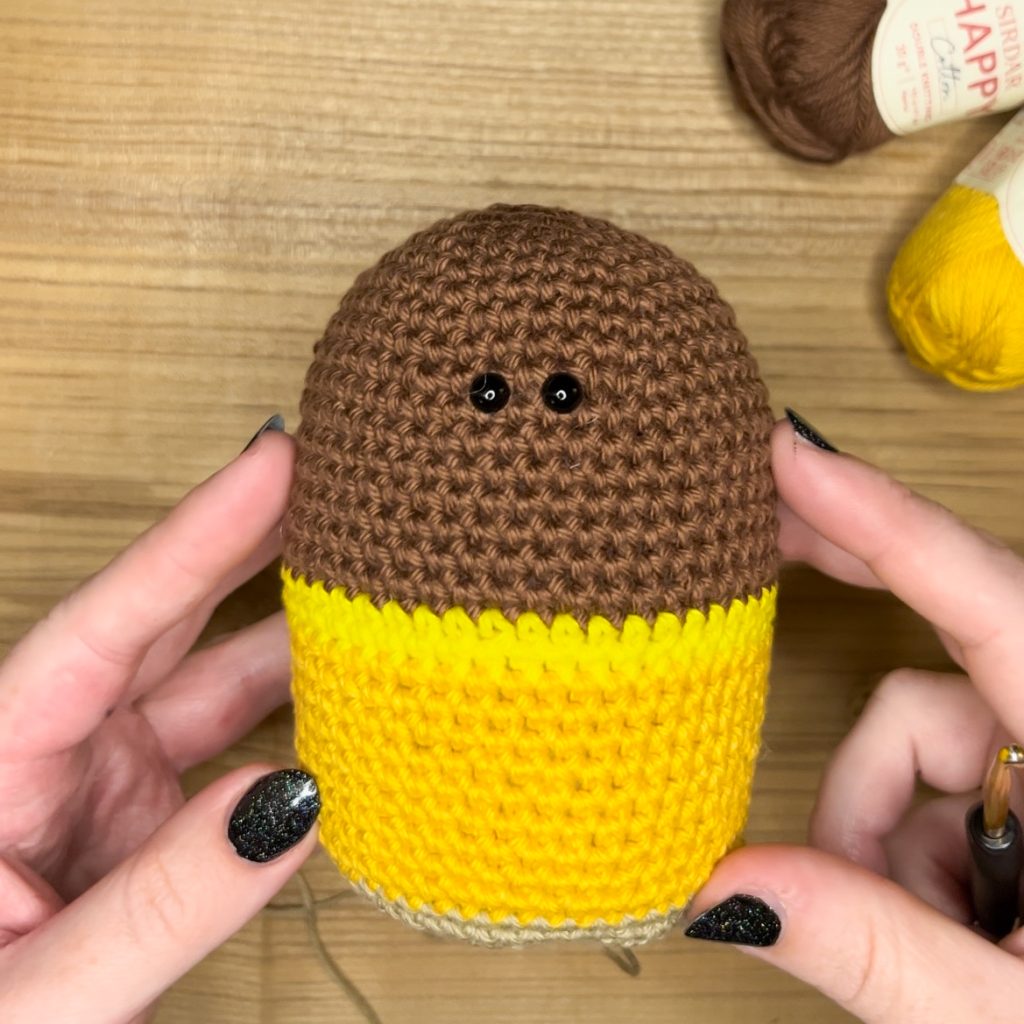 Remember to share your Crochet Duggee with us by tagging @HeyDuggee on socials or sending photos by direct message. Enjoy!