Make A Volcano At Home For World Science Day!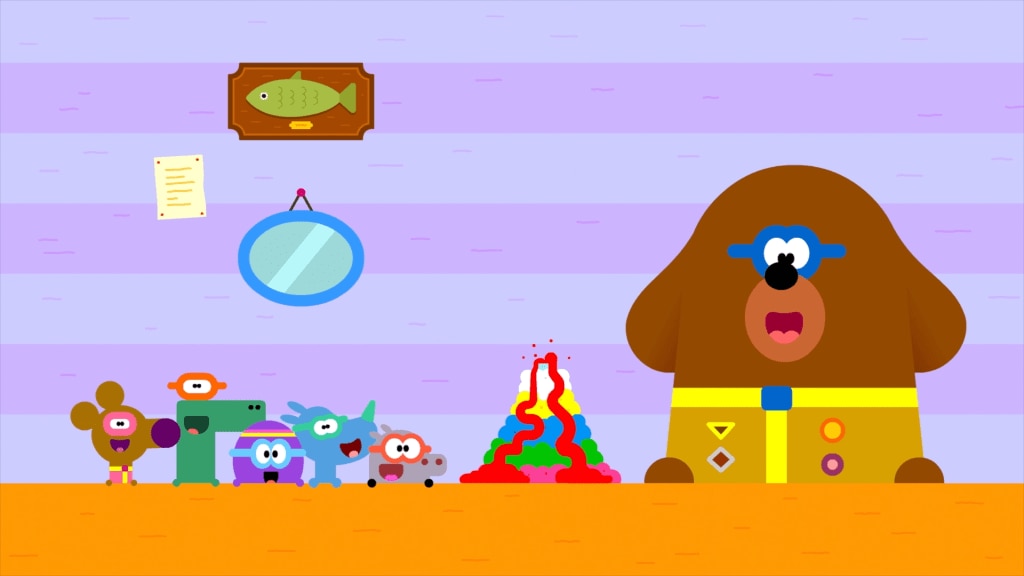 Isn't it time for…a science experiment?
The 10th November is Professor Genie's favourite day: World Science Day! Get creative at home with your Squirrels and make an amazing volcano, using science!
We promise it will be worth the pa-lava. Squirrels will be fizzy with excitement!
You will need:
A Grown-up to help
Modelling clay
A small water bottle
Washing-up liquid
Baking powder
Vinegar
Red food dye (optional)
Take a look at the video for Professor Genie's step-by-step instructions on Hey Duggee socials and YouTube!
Don't forget to share your amazing volcano videos with us @HeyDuggee / #HeyDuggee. We can't wait to see them!