How To Make Strawberry Tarts
Fancy a sweet treat? Try making these tasty tarts for you and your little Squirrel. Full recipe details below!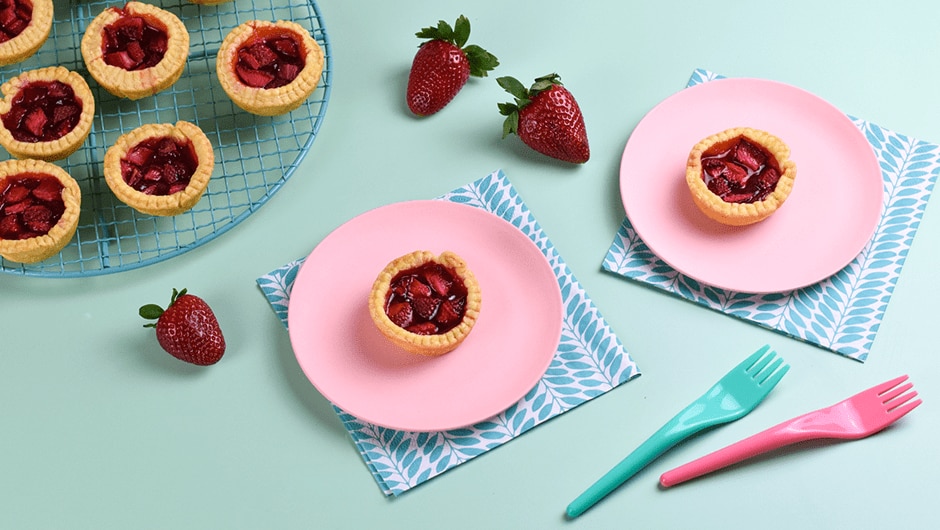 Ingredients (makes 12):
320g pack ready-made shortcrust pastry
150g strawberry jam
150g fresh strawberries
vegetable oil for brushing
Note: Make sure you have a grown up with you to help with baking!
To make:
Preheat oven to 180°C (Gas mark 4/350°F). Lightly brush a 12-hole muffin tin with vegetable oil.
Roll out the pastry on a lightly floured surface. Using a large circle cutter (we used a crinkle edged cutter), cut out 12 circles of pastry.
Gently push a pastry circle into each hole in the muffin tin to form a cup.
Drop a small teaspoon of jam into the bottom of each pastry cup.
Wash, hull and chop the strawberries into small pieces, then divide the chopped strawberries between the pastry cups, popping them on top of the jam.
Bake in the oven for 20-25 minutes until the pastry is golden and the strawberries cooked through.
Leave the tarts to cool in the muffin tin for a few minutes until cool enough to handle, then pop them out and finish cooling on a wire rack.
Enjoy warm or cold.