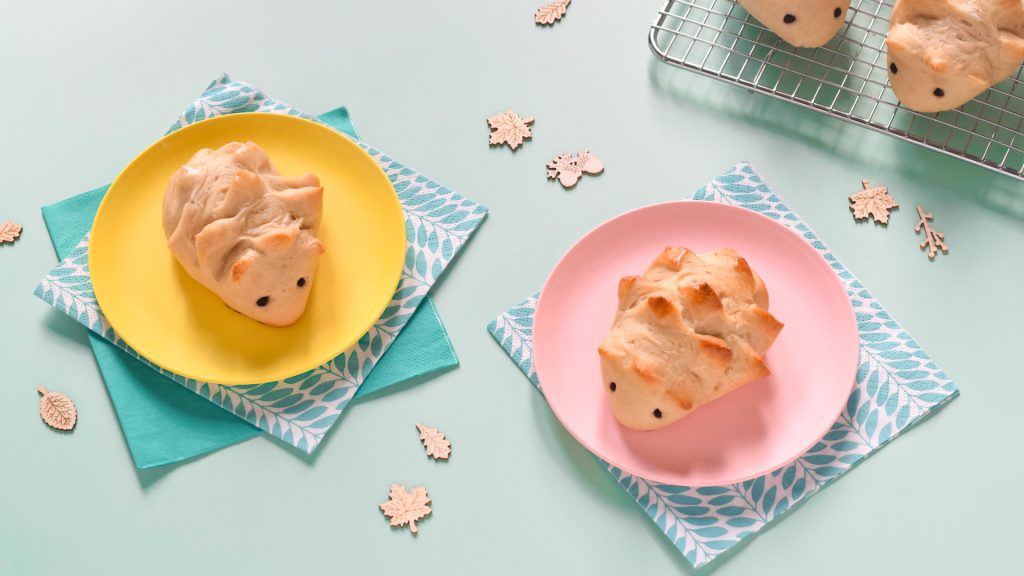 Ingredients (makes 10):
500g strong bread flour
1 tsp (7g) quick yeast
1 tsp sugar
1/2 tsp salt
300ml warm water
3 tbsp olive oil
1 egg, beaten
20 currants or raisins
Note: Make sure you have a grown up with you to help with baking!
Method:
Place the flour in a large bowl with the yeast, sugar and salt. Mix together until combined.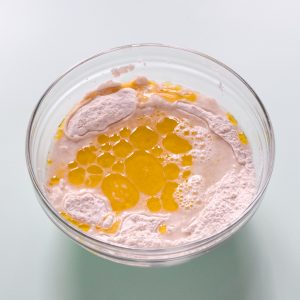 Add the water and olive oil to the flour then mix well with your hands to form a dough.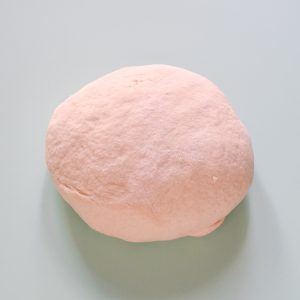 Tip out onto a clean work surface, scraping all of the dough out of the bowl, and knead for around ten minutes until the dough stops being so sticky and becomes more elastic. If it remains sticky after ten minutes, add a little more flour and knead for a minute or two longer.
Oil a large bowl or pan and place the dough inside. Cover and leave to rise for around an hour until the dough has doubled in size.
Whilst the dough is rising, oil two baking sheets or trays. Once the dough has doubled in size, knead it gently a couple of times to knock it back then divide it up into ten equal pieces.
Form each piece into an oval shape with a slightly pointed end for the nose.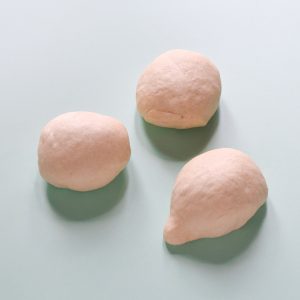 Using a pair of clean kitchen scissors, make little snips all over the rolls for the hedgehog spikes, leaving the face end of the roll plain.
Place the rolls on the oiled baking tray, brush with a little beaten egg, and leave to rise for 30 minutes.
Meanwhile, preheat the oven to 200°C (Gas mark 6/400°F).
Just before baking, add two currents or raisins for the eyes to each roll, pressing them firmly into the dough.
Bake for 15 minutes until golden.