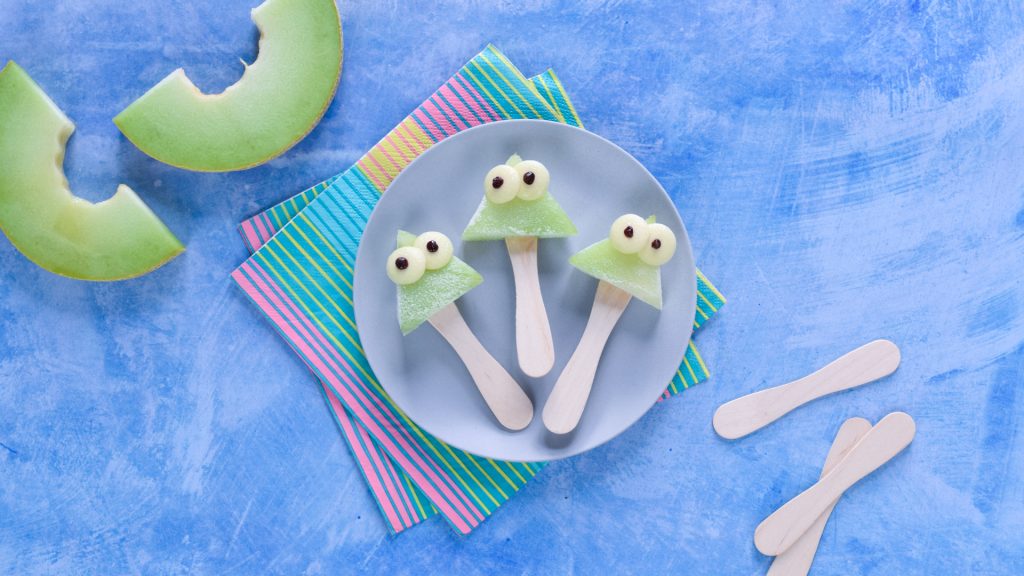 Ingredients (makes 5): 
1 thick round slice honeydew or galia melon 
10 white chocolate buttons 
1 small tube chocolate writing icing 
wooden lolly sticks 
Method:
Line a plate or small baking tray with greaseproof paper (check that the tray will fit in your freezer first) 
Cut 5 triangles of flesh from the melon, as large as you can make them. 
Push a lolly stick into a flat side of each melon triangle and place on the lined plate or tray. 
Draw a dot of writing icing on each white chocolate button to make eyes. 
Place two chocolate button eyes on the top of each melon triangle. 
Freeze for approx. 2 hours or overnight until frozen through and solid. 
Remove from the freezer and serve immediately.