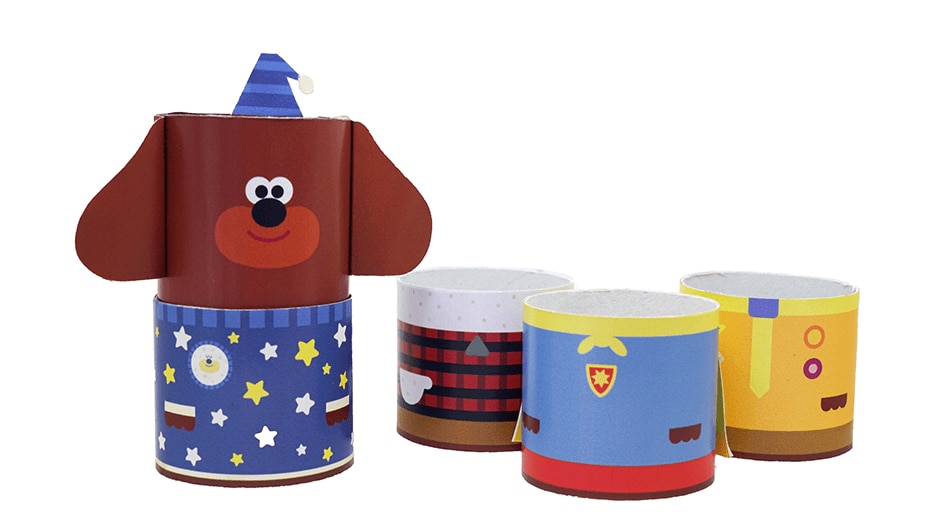 Help your little ones to earn their Dressing Up Badge! Swap and change Duggee's outfits in this fun game you can make at home!
All you need is:
Scissors
Small Paper Tube
Tall Paper Tube
Craft Glue
Scalpel
Download the template for all the instructions!
Don't forget to tag us in all your Dress-Up Duggee creations!