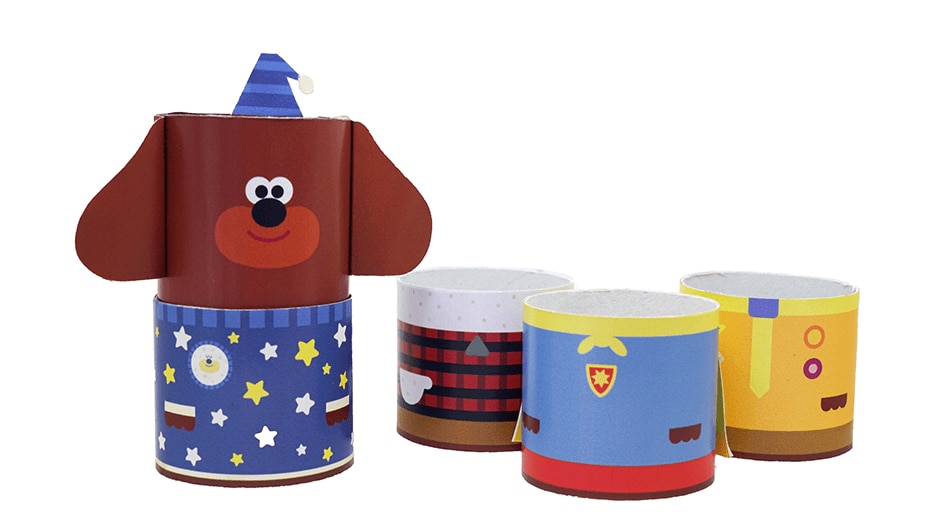 Help your little ones to earn their Dressing Up Badge! Swap and change Duggee's outfits in this fun game you can make at home!
All you need is:
A Grown-up present to manage small pieces, glue and scissors
Scissors
Small Paper Tube
Tall Paper Tube
Craft Glue
Scalpel
Download the template for all the instructions!
Don't forget to tag us in all your Dress-Up Duggee creations!