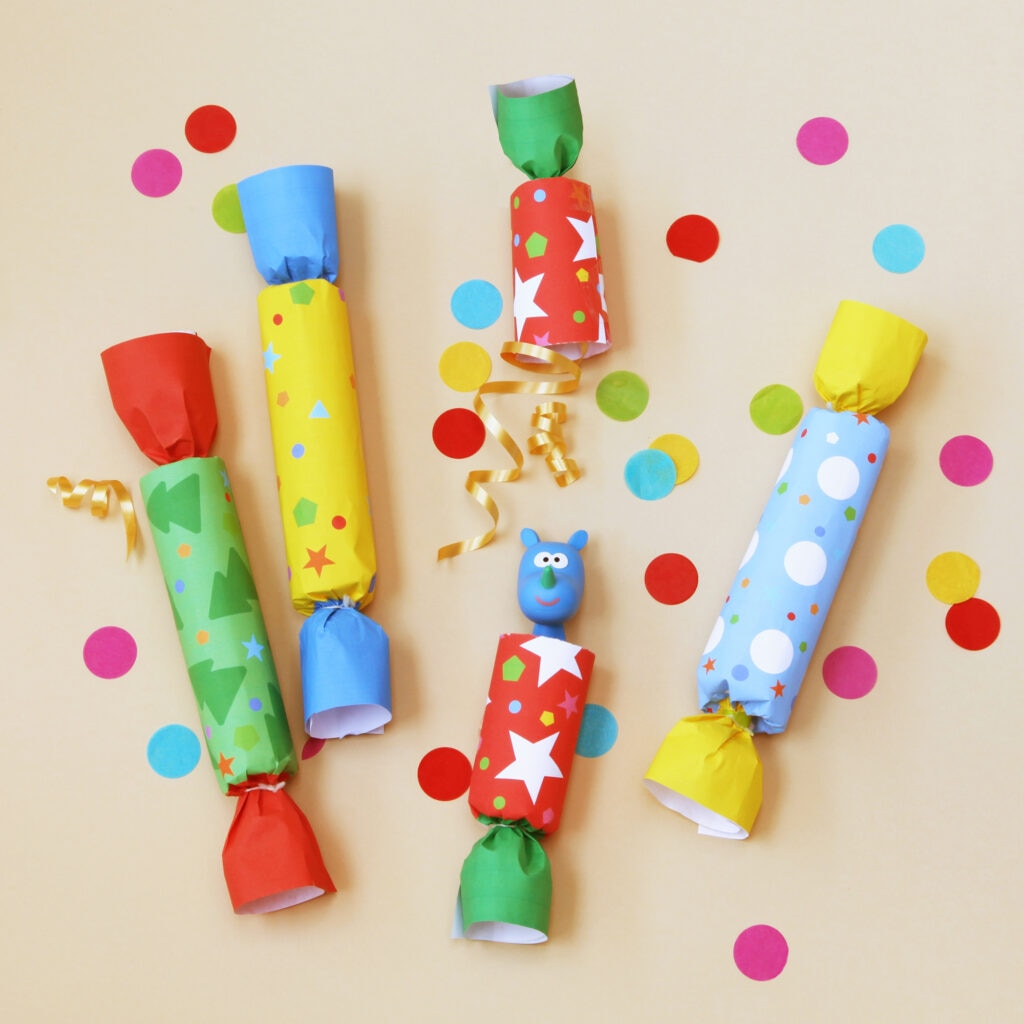 Make your very own Christmas crackers!
Betty's favourite thing about Christmas is the crackers! Filled with silly jokes and little presents, crackers are a brilliant addition to the Christmas table.
All you need to do is download the templates and print them out. Once you've done that carefully cut around the template and gently fold the crackers into a cylindrical shape. Crush each side of the cracker and pop a hair bobble or elastic band on either end. There you have it, your very own Duggee crackers!
Don't forget to add some special bits and bobs to surprise your little Squirrels!
Note: Make sure you have a grown up with you to help with scissors and small pieces