The Workout Badges – Joe Wicks and Hey Duggee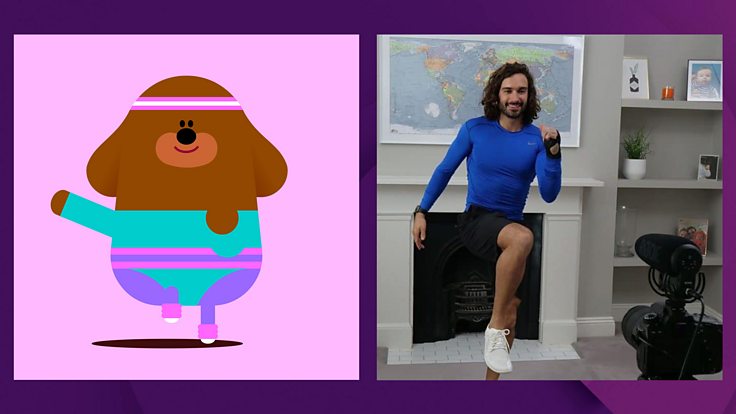 We're looking forward to blending the magic of Hey Duggee with the infectious enthusiasm of Joe Wicks for this unique series.
'The Workout Badges' will bring together the fun of Hey Duggee with the positive energy of Joe Wicks to help pre-schoolers learn how to stay fit and healthy all presented within an exciting world of live action and animation.
The shorts will feature groups of children interacting with Joe's family-friendly workouts and the hit preschool series' fun and colourful animation. Your favourite Hey Duggee characters will also join them in a variety of playful exercise routines.
We're so excited to be bringing the Workout Badges to you soon. Keep an eye out on our Hey Duggee Facebook, Instagram and Twitter for more info! A-WOOF!