Isn't it Time For Brand New Hey Duggee Episodes!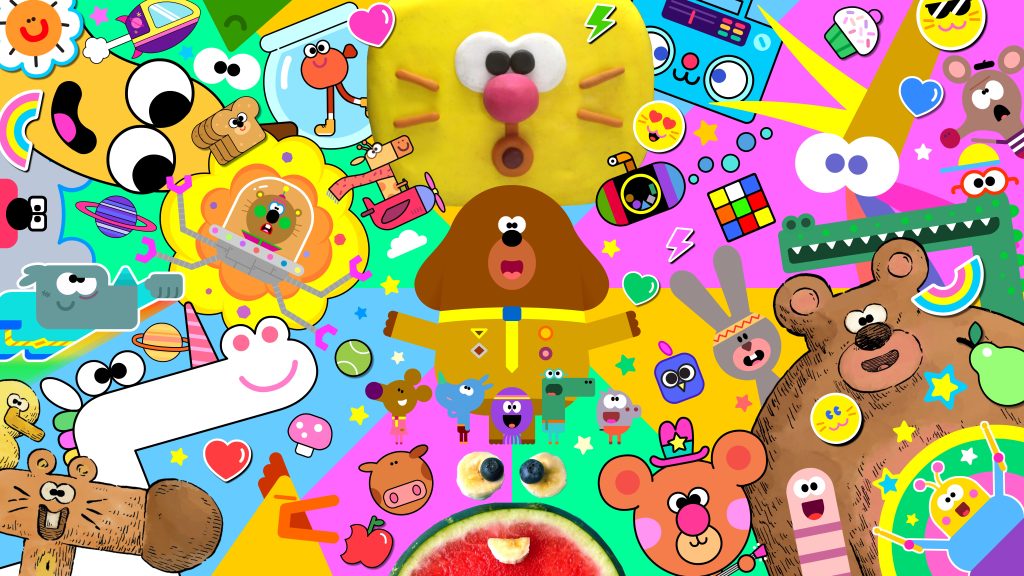 Get ready to see Duggee as you've never seen him before!
Get ready Squirrels (and Grown-ups), BBC Studios Kids & Family are delighted to announce that 20 brand-new Hey Duggee episodes will drop on CBeebies and BBC iPlayer on 4th September. A-woof!
Happy, Betty, Norrie, Tag and Roly are back at the Clubhouse for even more fun and games. You'll be reunited with your favourite characters like Enid and the Chickens, but you will also see some friendly and fantastic new faces along the way…
These 20 new episodes are jam packed full of fun adventures with a fresh twist – from imaginative story time, to science experiments, and recipes you can try with your Squirrels at home. You may even spot some music and movie references which are bound to get grown-ups guessing!
Get comfy on the sofa with some cinema-worthy snacks and settle down for Duggee's best Clubhouse adventures yet. Airing daily on CBeebies from 7:05am on weekdays throughout September, and the full week's episodes are available to watch on BBC iPlayer every Monday.
Tell me more!
Are you sitting comfortably? Check out the full list of new Badges coming to the Clubhouse!
Days of the Week Badge (Monday 4th September)
The Feelings Badge (Tuesday 5th September)
The Choir Badge (Wednesday 6th September)
The Listening Badge (Thursday 7th September)
The Wisdom Badge (Friday 8th September)
The Commuting Badge (Monday 11th September)
The Ball Badge (Tuesday 12th September)
The News Badge (Wednesday 13th September)
The Difficult Badge (Thursday 14th September)
The Cinema Badge (Friday 15th September)
The Getting Ready Badge (Monday 18th September)
The Size Badge (Tuesday 19th September)
The Wish Badge (Wednesday 20th September)
The List Badge (Thursday 21st September)
The Music Video Badge (Friday 22nd September)
The Exercise Badge (Monday 25th September)
The Dos and Don'ts Badge (Tuesday 26th September)
The Nature Badge (Wednesday 27th September)
The Recipe Badge (Thursday 28th September)
The Imagination Badge (Friday 29th September)
What do the grown-ups think?

"It's wildly imaginative, clever and unique, with a bit of education slipped in – and it shows that the BBC has very much still got it." – The Sunday Times Culture
"Grant Orchard's cartoon about some pseudo cub scouts and their dog leader is like nothing else on TV. Flat and graphic in a world of ugly CGI, it's a whirlwind of sight gags, film references and sudden bursts of mixed media." – The Guardian

---
Ah, look, you've earned your New Episodes Badge! Bring on the new Series 4 episodes, we hope you and your little Squirrels love them as much as we do!