Hey Duggee The Live Theatre Show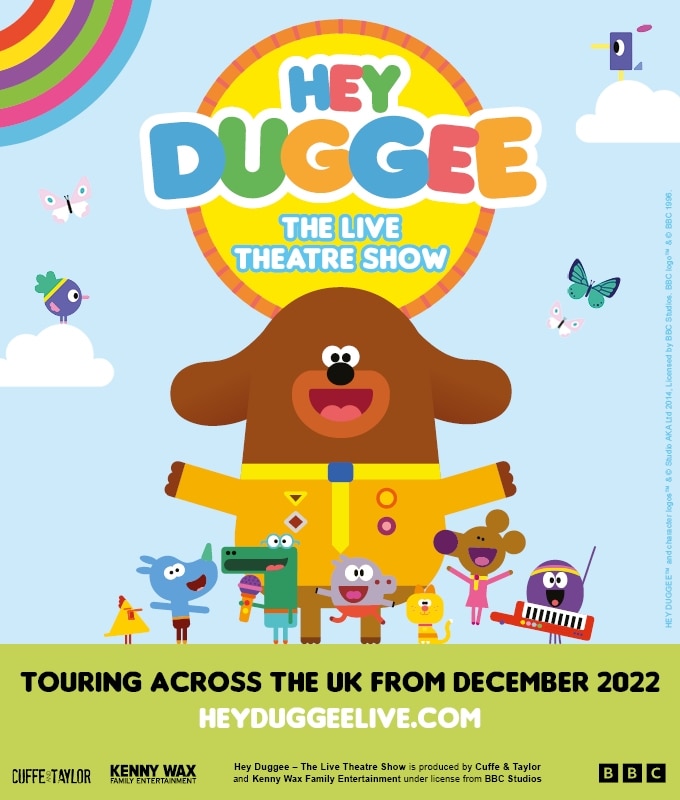 Hello Squirrels, isn't it time for… a Hey Duggee live tour!
Duggee, the Squirrels and some of their friends are taking the stage for the first time ever for Hey Duggee The Live Theatre Show. Get ready for a fun and interactive show filled with innovative puppetry, exciting storytelling, plenty of singing and lots of dancing.
The show will be touring the UK with over 90 dates from December 2022 through to summer 2023.
Tickets are now on general sale: www.heyduggeelive.com
See you there Squirrels!