Hey Duggee Series Four Is Here!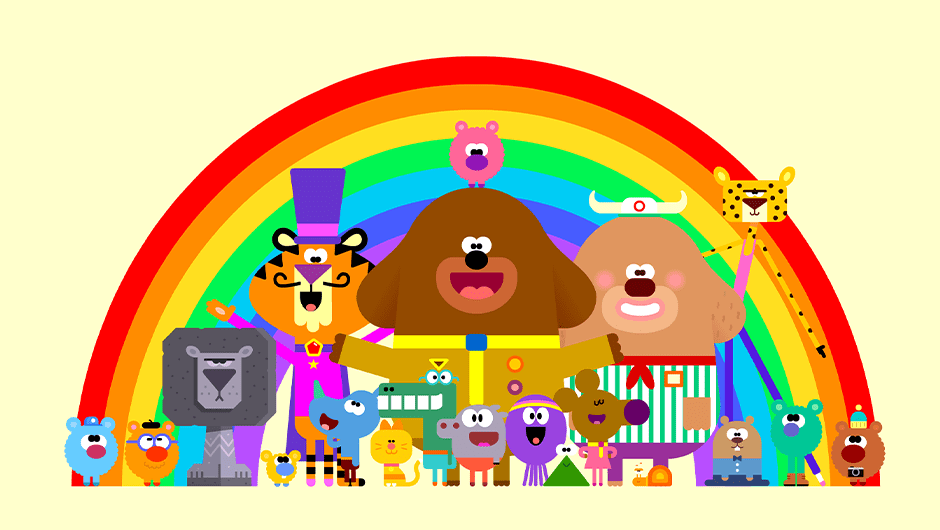 A-woof! Get ready Squirrels because the new series is coming to CBeebies and BBC iPlayer on 5 September, and we learn all about the Squirrels' first days at the Clubhouse.
Five special episodes released daily on CBeebies will reveal what happened when each Squirrel visited Duggee for the very first time as children in England and Wales prepare for their first days at school.
The First Day Badge episodes are included in 20 new episodes released on CBeebies and BBC iPlayer from the fourth series of the much-loved show, made by Studio AKA.
New episodes will be released every Monday on BBC iPlayer and will air daily on CBeebies from 7.05am.
New titles include:
Norrie's First Day and The Moving Badge (Monday 5 September)
Roly's First Day and The Spot the Difference Badge (Tuesday 6 September)
Happy's First Day and The Library Badge (Wednesday 7 September)
Tag's First Day and The Hat Badge (Thursday 8 September)
Betty's First Day and The Choreography Badge (Friday 9 September)
The Pet Badge (Monday 12 September)
The Lost Property Badge (Tuesday 13 September)
The Mountain Badge (Wednesday 14 September)
The Accessory Badge (Thursday 15 September)
The Ambition Badge (Friday 16 September)
The Rainbow Badge (Monday 19 September)
The Dream Badge (Tuesday 20 September)
The Eating Badge (Wednesday 21 September)
The Delivery Badge (Thursday 22 September)
The Same Badge (Friday 23 September)
Don't forget, Duggee is heading out on tour for the first time ever with Hey Duggee The Live Theatre Show visiting 24 venues around the UK beginning in December, tickets are on sale now at: https://www.heyduggee.com/live-show/