Behind The Scenes of The Choir Badge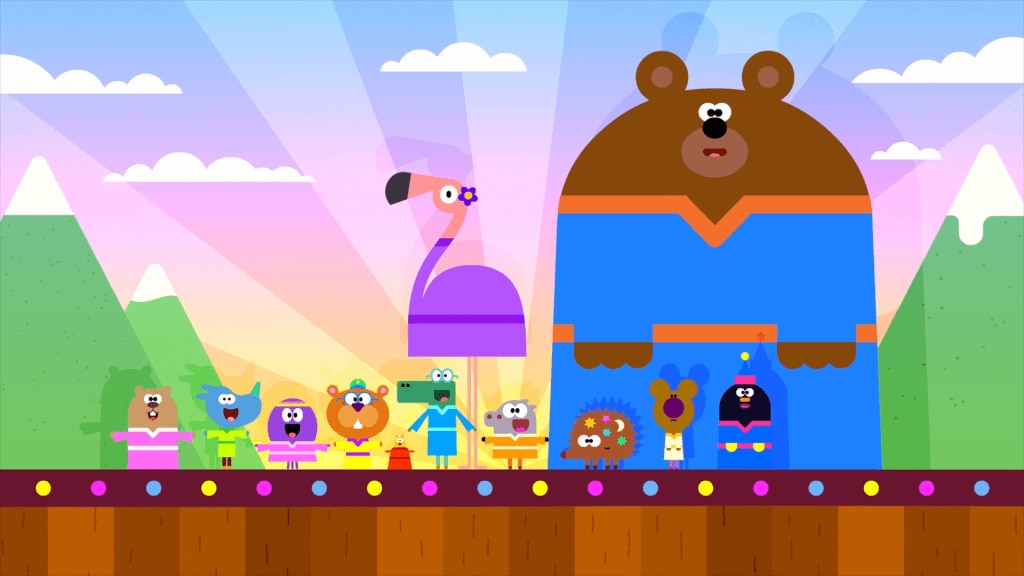 Isn't it time for some singing, Squirrels?
In The Choir Badge, you may have noticed the Hey Duggee theme tune sounds a bit…celestial!
A real-life choir called the BBC Singers recorded this unique version of our theme tune, especially for Hey Duggee. The iconic choir, made of 18 distinct voices, gathered together to record at London's famous Maida Vale Studios, where stars as famous as The Beatles have laid down tracks! A-Woof!
We're giving you an access-all-areas pass in this special behind-the-scenes video, so you can see how the choir and crew put together the choral version of the Hey Duggee theme tune, featuring interviews with some of the singers, producers, composers and more!
They've definitely earned their Choir Badges.