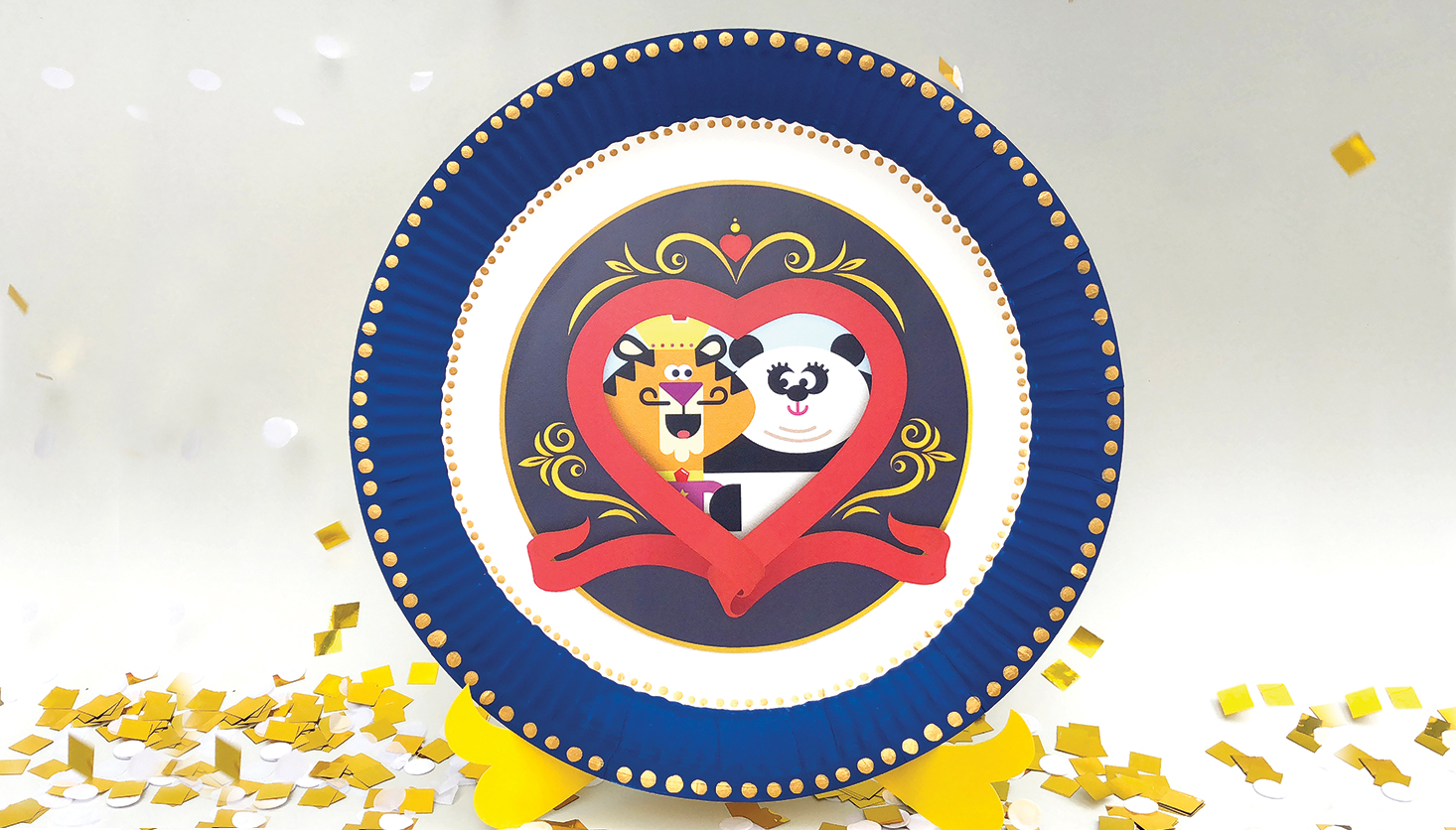 Royal Wedding Plate
Paint at the ready, it's time to make the official Hey Duggee Royal Wedding plate!
> Download instructions and templates
YOU WILL NEED:
paper
paper plate
blue and gold paint
paint brushes
scissors
craft glue
yellow card
INSTRUCTIONS FOR ROYAL WEDDING PLATE:
Begin by painting the paper plate edge and leave aside to dry.
Print out the centre template provided and carefully cut out using a scissors.
Glue the centre template to the plate.
To make the plate stand, print out the second sheet of the template on to yellow card and carefully cut out. Then fold down the centre to make it stand.