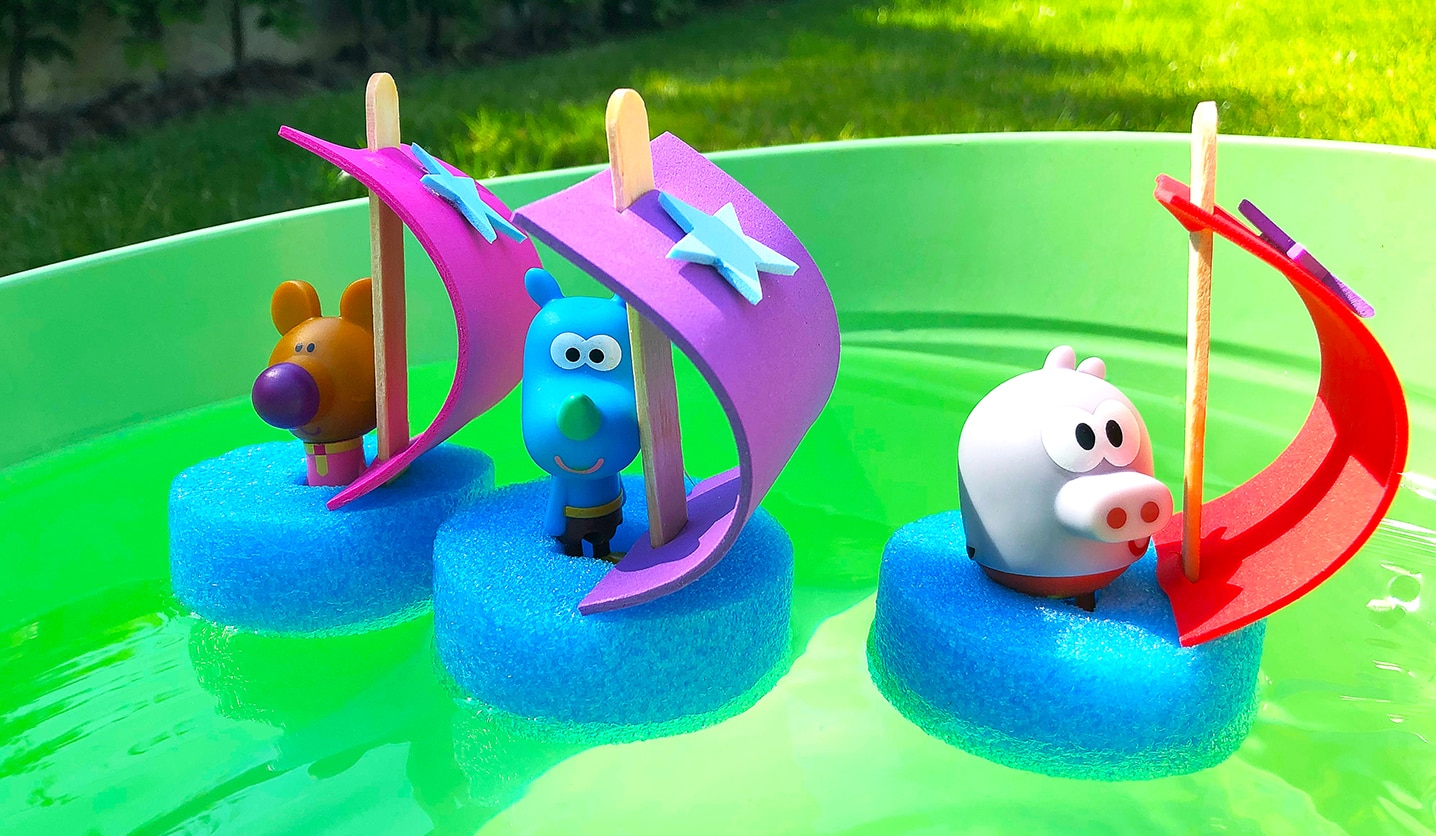 Pool noodle boat
Have fun racing your Squirrels at bath time or taking them for a leisurely sail in the kitchen sink with these Hey Duggee sail boats!
YOU WILL NEED:
Pool Noodle
Craft foam sheets
Popsicle stick
Scissors
Quick drying glue
INSTRUCTIONS FOR POOL NOODLE SAIL BOAT
Cut the pool noodle into approximately 3cm slices. Using the point of your scissors poke a small slit for the popsicle stick mast and a square hole to act as a seat for your Hey Duggee figurine.
Cut a small rectangular sail from the foam sheet.
Cut two small slits at either end of the sail.
Thread the wooden ice lolly sticks through the two slits to create the billowing sail.
Insert the popsicle stick into the pool noodle.
To decorate, cut a star or other shapes from a  different craft foam colour and glue to the sail.