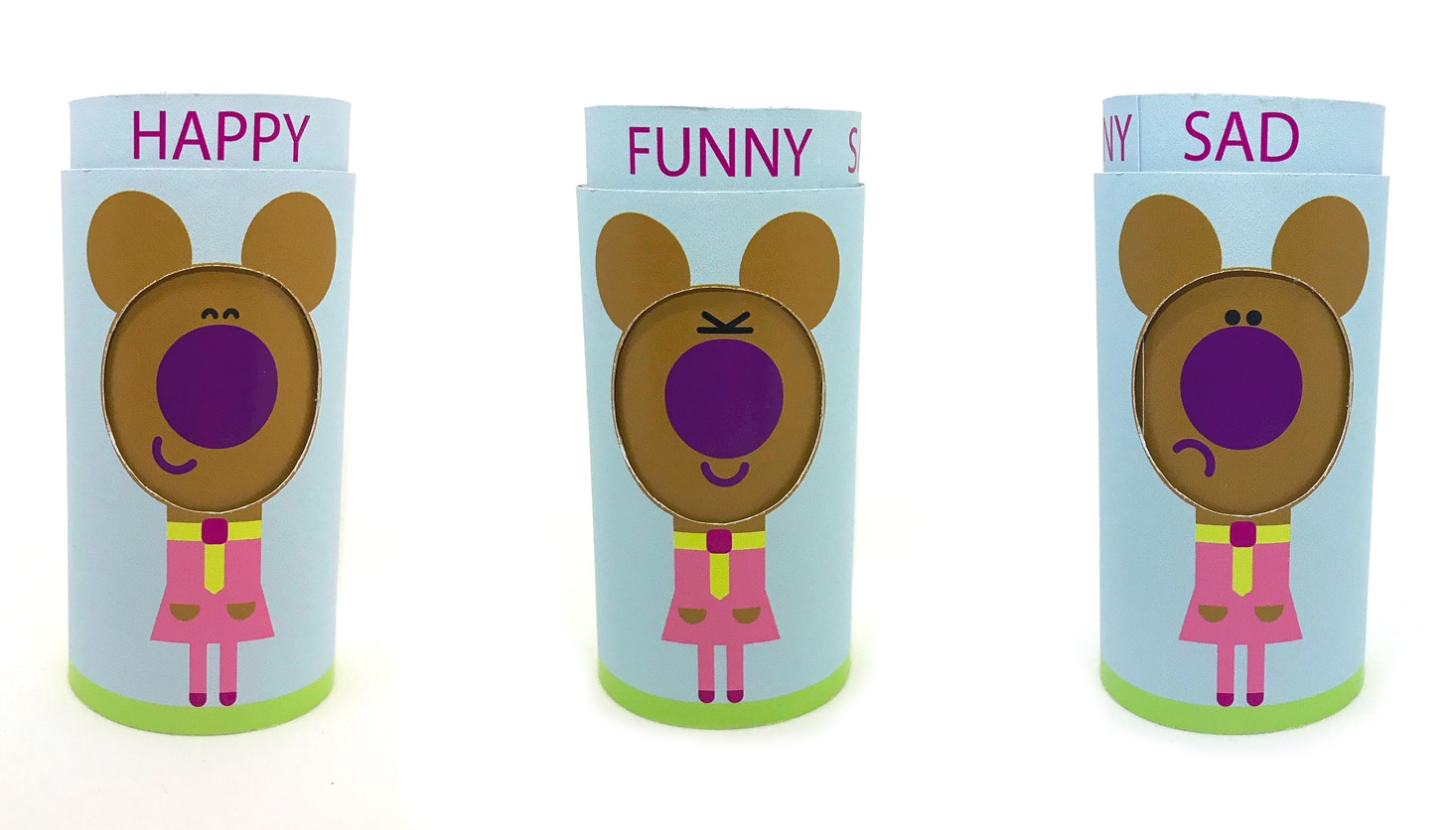 Norrie's Changing Faces
YOU WILL NEED:
scissors
two paper tubes of differing diameters; one needs to slide comfortably inside the other
paper
craft knife
pen
glue
INSTRUCTIONS FOR NORRIE'S CHANGING FACES:
Make sure the 'inner' tube slides comfortably up and down inside the 'outer' tube.
Print out the template provided and cut out the two pieces – Norrie's expressions sheet, and Norrie's body sheet.
Glue Norrie's body around the 'outer' paper tube. Using a craft knife, carefully cut out the black circle for Norrie's face, then cut away any excess paper tube.
Glue Norrie's expressions sheet around the 'inner' paper tube.