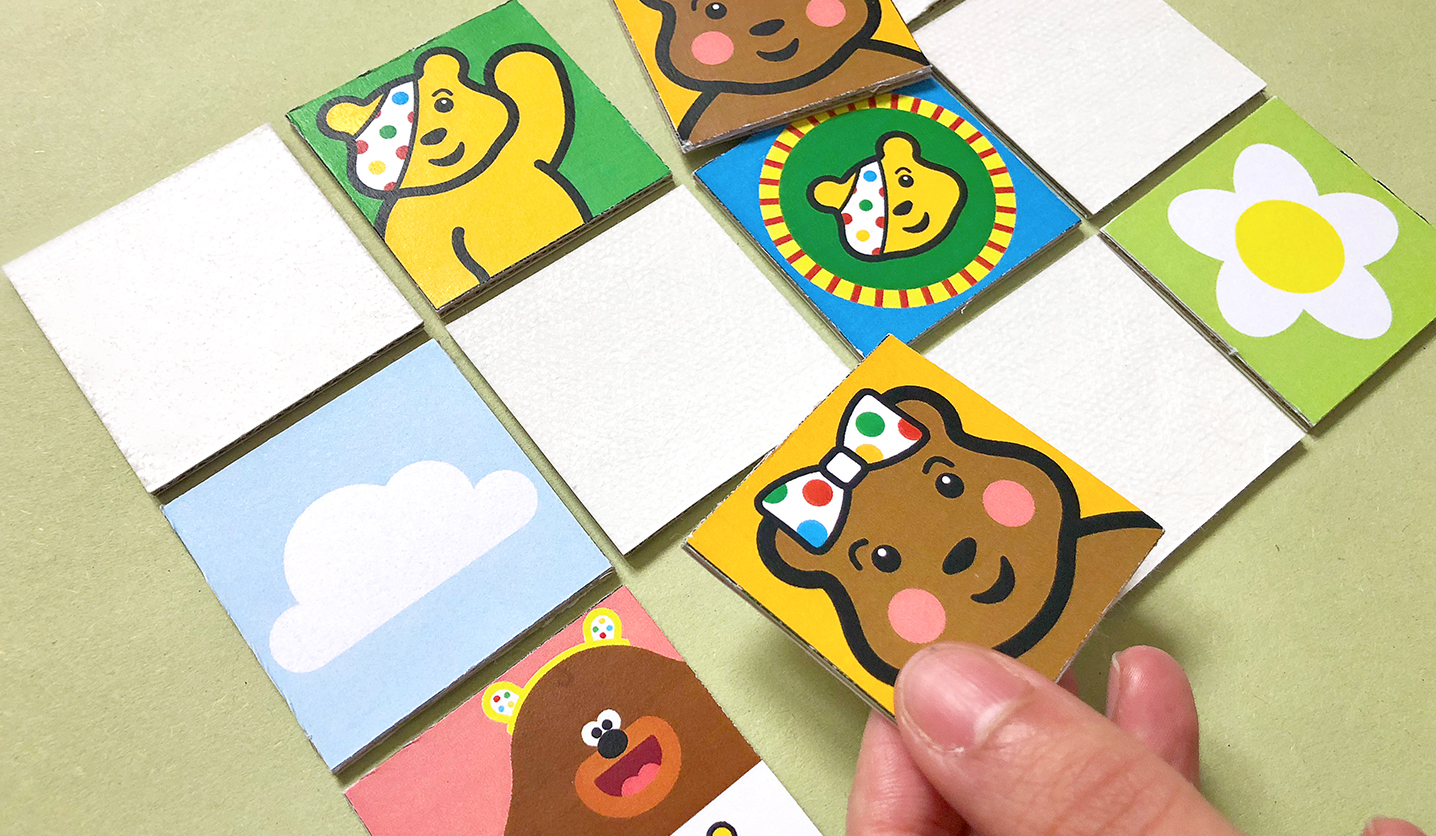 Matching Pairs Game
This year Children in Need has teamed up with Hey Duggee so your little ones can be Squirrels and earn their very own Pudsey Badge! Get started by playing the Hey Duggee matching pairs game using this handy activity sheet.
Stick the Matching Game activity sheet to cardboard or a cereal box.
Carefully cut out each square with the help of a grown-up.
Lay out all of the squares with the pictures facing down.
Have fun trying to find the matching pairs!