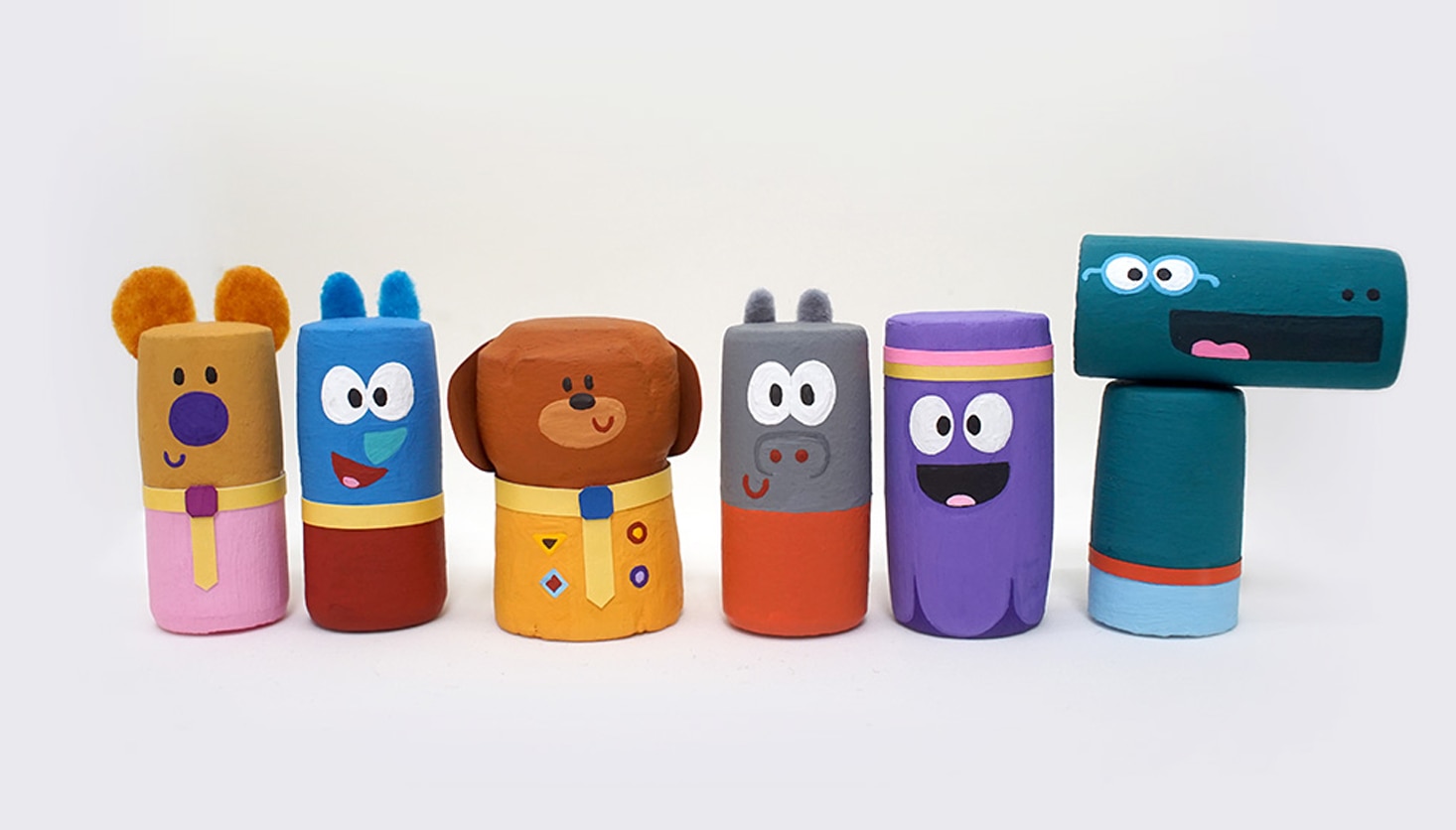 Hey Duggee Cork Characters
YOU WILL NEED:
Craft corks (or champagne cork if you ask your local restaurant nicely)
Paint
Paint brushes
White craft paper, medium weight
Fast drying glue
INSTRUCTIONS:
For Duggee, start with a clean and dry cork (we used a champagne cork for Duggee because the shape is perfect but you can use a regular cork).
Paint the top half a nice 'Duggee' brown, adding in the face details with paint and/or markers. Paint the bottom half a nice bright yellow and make sure to draw on all Duggee's badges.
Cut out some strips of paper to the shapes above for Duggee's tie, and two ear shapes as shown. Paint the ears the 'Duggee' brown, the tie pieces yellow, and a small square of blue.
Carefully glue the ears to the back of Duggee's head with fast drying glue. Then glue his tie into place.
Tah-Dah! A-WOOF!