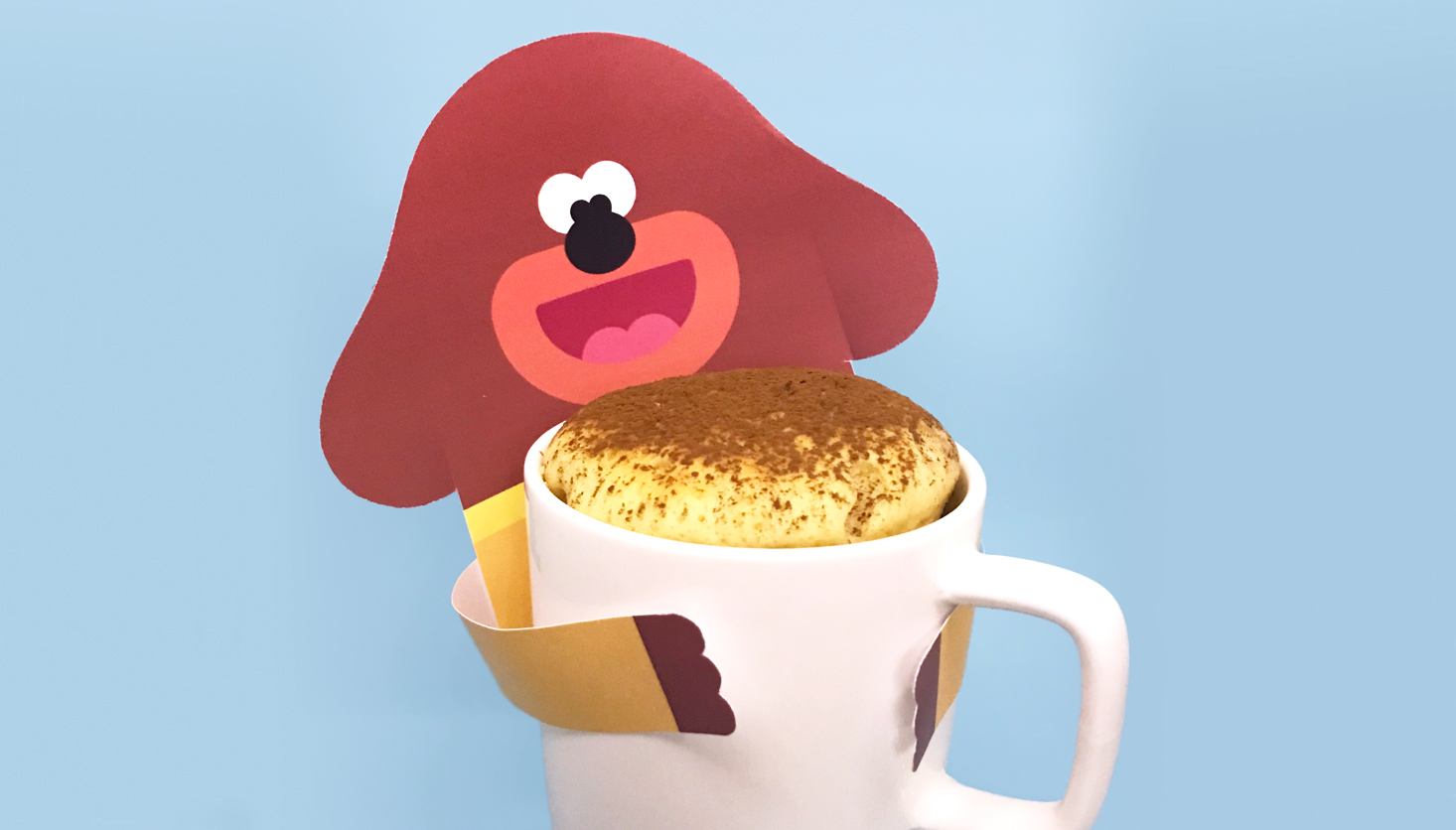 Duggee Cup Hug
YOU WILL NEED:
paper
scissors
glue
sticky tape
INSTRUCTIONS FOR DUGGEE CUP HUG:
Print the template provided and cut out Duggee's body and arm pieces.
Glue the front of Duggee's body to the back.
Glue the arms to Duggee's back, as shown.
Wrap Duggee's arms around your child's favourite mug, glass or beaker with rolled-over sticky tape behind his paws.