Hey Duggee Gift Guide 2021 – Gift-wrapped Goodies 🎁
Hey Duggee Gift Guide 2021 – Gift-wrapped Goodies 🎁 (under £20)
Introducing the only gift guide, you'll ever need. Jigsaws, jammies and jumpers galore for the biggest Hey Duggee fan you know, and all for under £20!
Hey Duggee The Greatest Woofs Album – £5.99
Dance along to your favourite Duggee tunes this Christmas!
Hey Duggee Bumper Pack Jigsaw Puzzles – £9
This bumper pack of puzzles is an absolute must for any Hey Duggee fan. Try not to lose any of the pieces!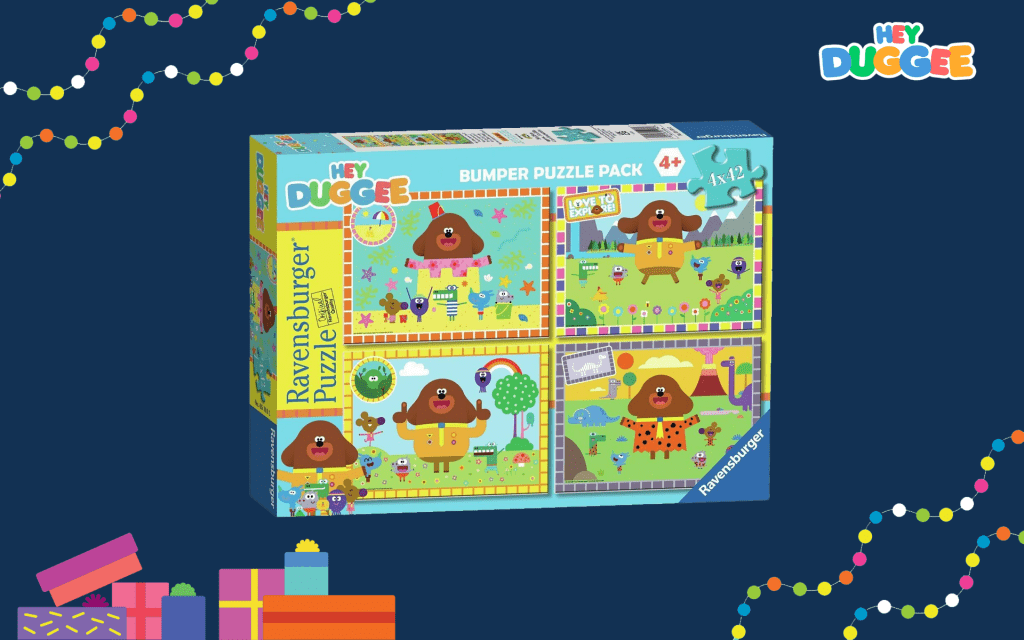 Hey Duggee Flip and Learn Phone – £11
Interact with Duggee and the Squirrels this Christmas with the Flip n Learn phone!
Fam Jam PJs from £15
Get the whole family ready for the festive season in style with these Hey Duggee Fam Jams! 🎄🐾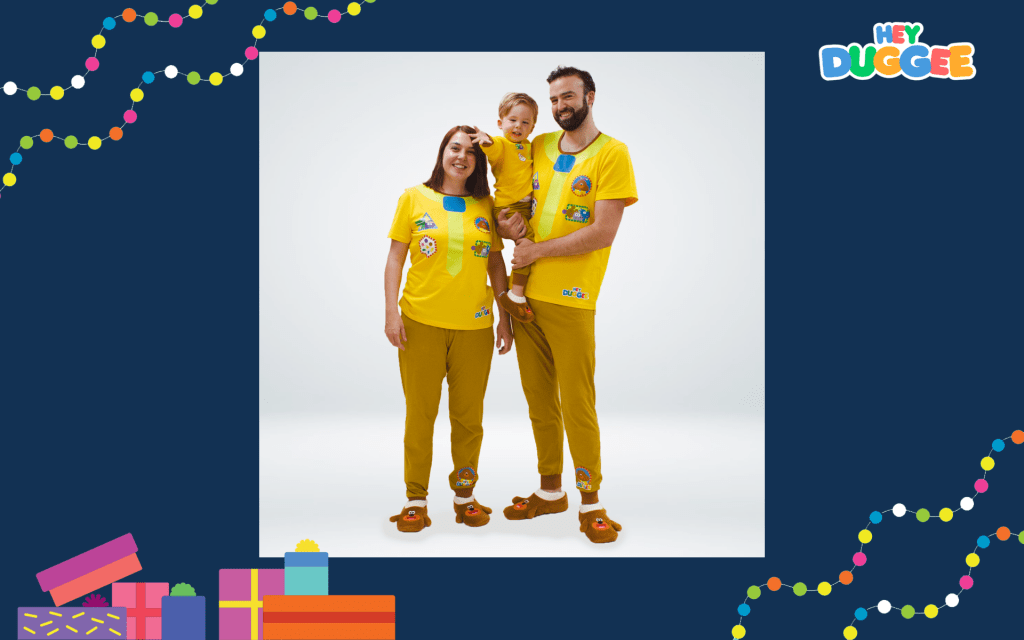 Hey Duggee Teemill Store – From £12
Check out the tree-mendous Hey Duggee x Teemill collection. Perfect for your outdoor explorers!
Toothbrushing & Handwashing Timer – £19.99
Put that phone down! The Hey Duggee Toothbrushing and Handwashing timer plays the Toothbrushing Song while your little Squirrel brushes their teeth! 🎶📱
Best Friend Duggee – £19.99
The perfect companion for any Hey Duggee fan to take on their adventures!